Picture perfect! For the first time, Ryan Reynolds and Blake Lively have debuted their little ladies. The happy family posed for the cameras while Ryan was being honored with a star on the Hollywood Walk of Fame in Los Angeles on Thursday, December 14, 2016.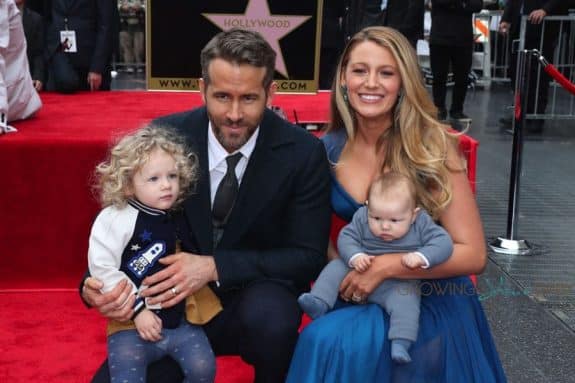 Those curls! James was adorable in a yellow dress, printed tights, converse and a varsity jacket, while her little sister was comfy in a knitted jumper.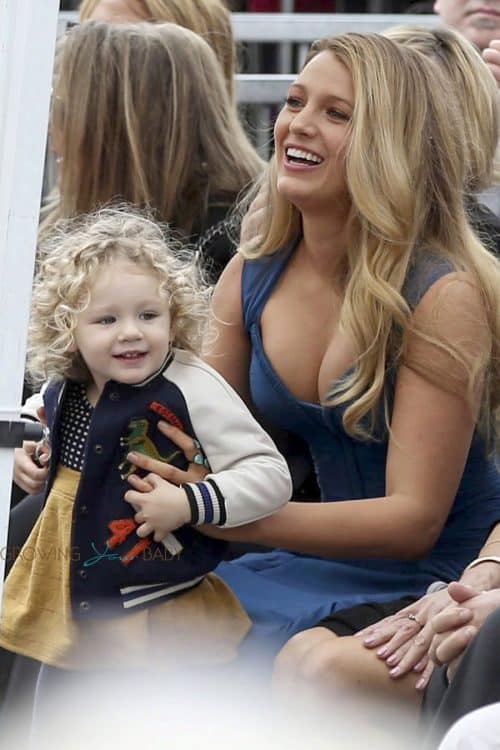 In mom mode, Blake hiked up her Versace dress and kneeled on the stage to be beside James as she grabbed the mic and handed it to her dad.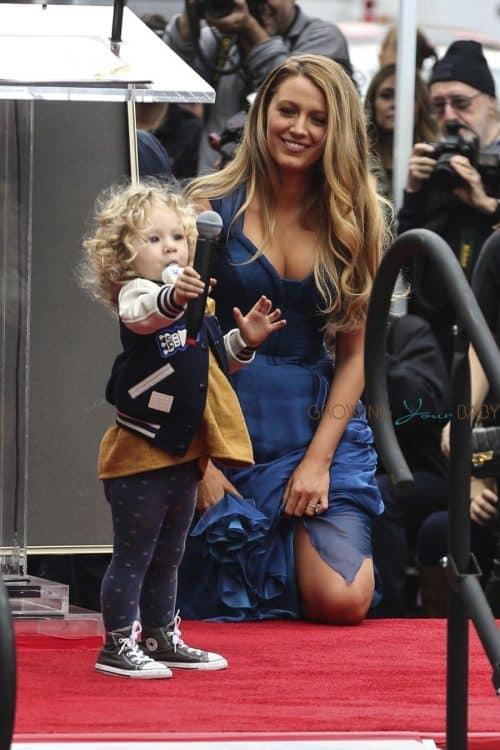 Later the couple posed with Ryan's family in front of the actor's star.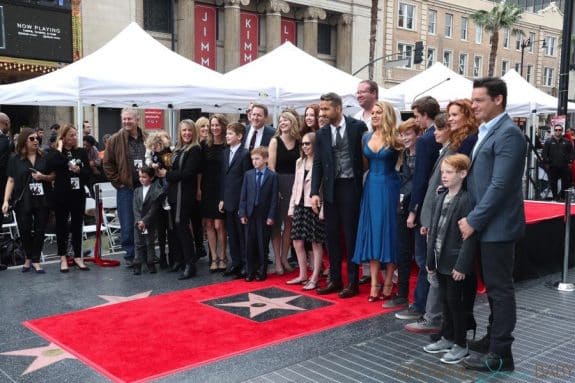 On Sunday during a red carpet interview at the Critics' Choice Awards the busy dad revealed having two kids at home has been a challenge.
"I don't have time for anything — I'm amazed I remembered pants!" he said with a laugh.
Adding,
"I'm going to actually nap in the awards show. That's where I'll get a little rest!"
Ryan and Blake have kept their kids out of the spotlight, but seemed to pick a perfect moment to publicly introduce their family.
"This is one of the rare occasions when we thought we got to bring the whole clan," the actor told Extra. "I'd regret it in 20 years if I didn't."
Joking about James stealing the microphone while the happy family posed for photos, Reynolds said, "It's not the first time she's snatched a mic out of someone's hands. When she's 20, she can happily do whatever she wants. Thirty — I'm gonna up that to 30."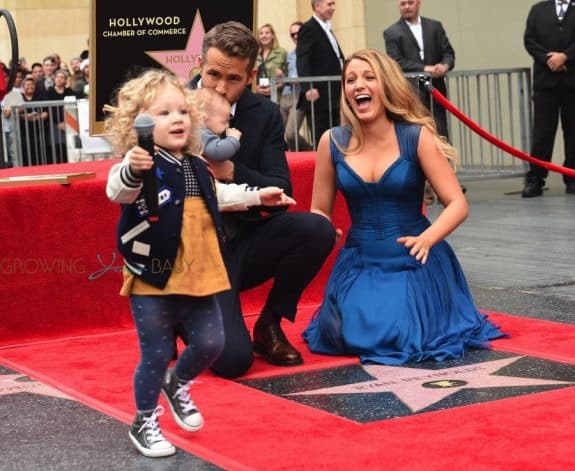 Blake and Ryan welcomed their second daughter in September, but have yet to reveal her name.  James will celebrate her second birthday tomorrow!
{AKM/GSI}
---
[ad]
Save