Designed with safety and convenience in mind, Foxx and Willow's feeding collection is both adorable and clever!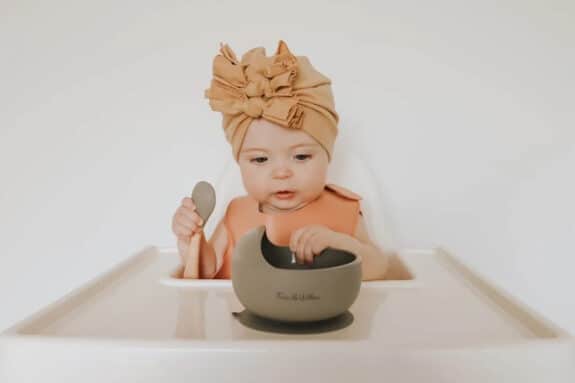 Their silicone bowls come with a matching silicone + wood spoon in beautiful soft colours.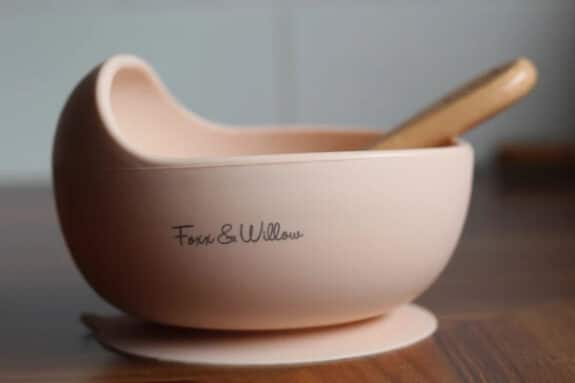 They are made from high quality, food-grade, BPA-free silicone that won't expose your baby to any harmful chemicals.
The bowls have a full silicone suction base for extra sticking and less spilling and are created with a purposeful design to help babes scoop up the food.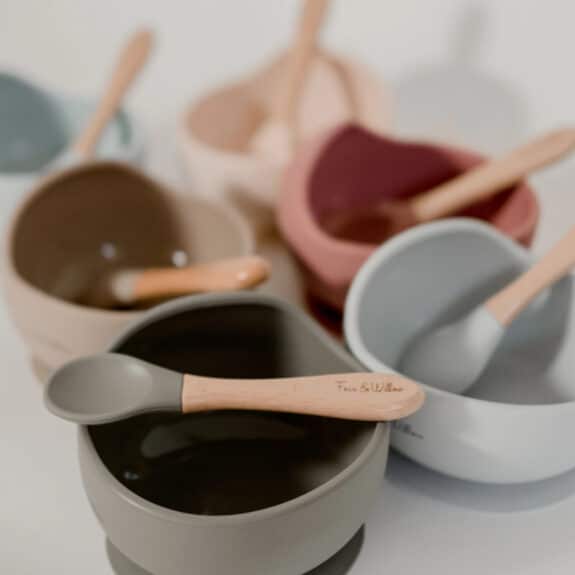 Foxx and Willow collaborated with Bella Zailea to created "Your Plate + Fork" sets. Their soft and squishy fork ensures a gum-friendly experience and no tears or mishaps from metal cutlery.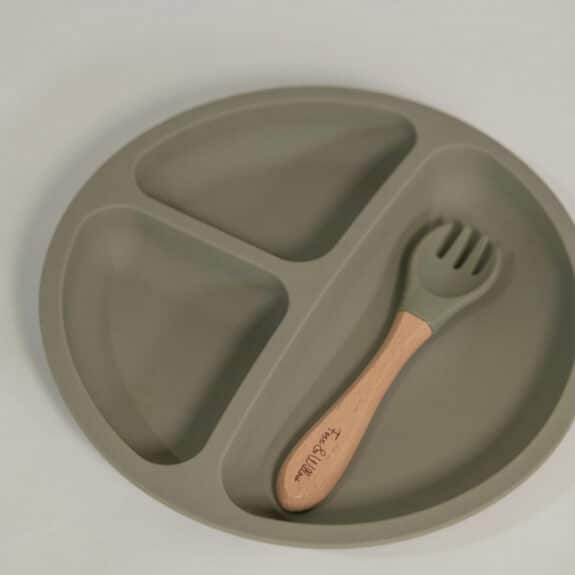 The super-strong suction will keep lunch on the table and not the wall or floor!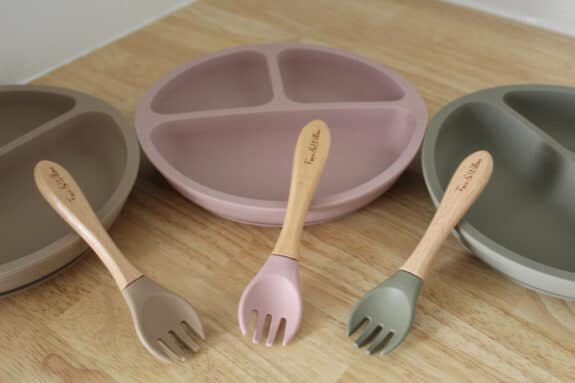 Their cup and straw combo is designed for not only drinks but also smoothies, milkshakes, and yogurt. The cups and lids separate for easy cleaning with no hidden crevices to miss.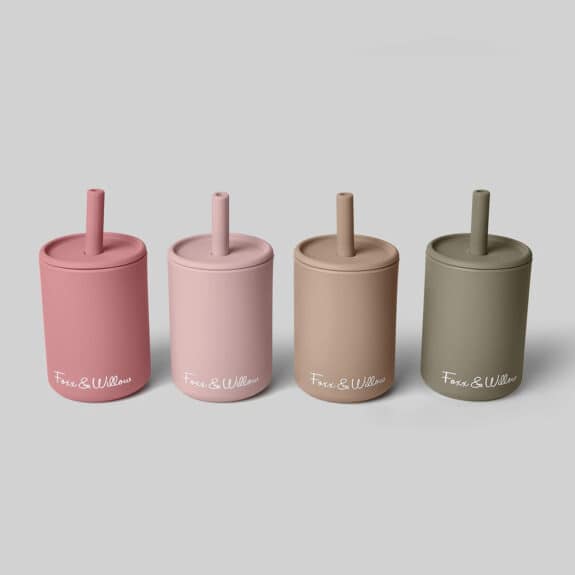 The whole collection is oven, dishwasher, microwave and sterilizer safe that will not support the growth of mold or bacteria.