The U.S. Consumer Product Safety Commission in conjunction with Dorel Juvenile Group, of Columbus, Ind., has announced a voluntary recall of about 35,000 Décor Wood Highchairs because a child can remove the highchair's tray, posing a fall hazard. Safety 1st has received 68 reports of children removing the trays including 11 reports of injuries such as lacerations, chipped teeth and bruises.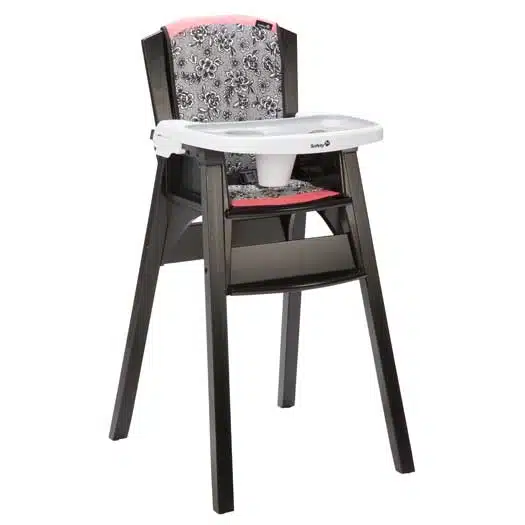 This recall includes Safety 1st Wood Décor highchairs in three models: HC144BZF (Casablanca), HC229CZF (Gentle Lace) and HC229CYG (Black Lace). The model numbers are printed under the highchair seat. These A-frame black wood highchairs have a removable fabric, black and white print seat pad with a blue or pink border on the top and bottom of the seat pad. The highchairs have a white plastic, detachable tray with a cone-shaped center divider that fits between a child's legs. "Safety 1st" is printed on the front center of the tray.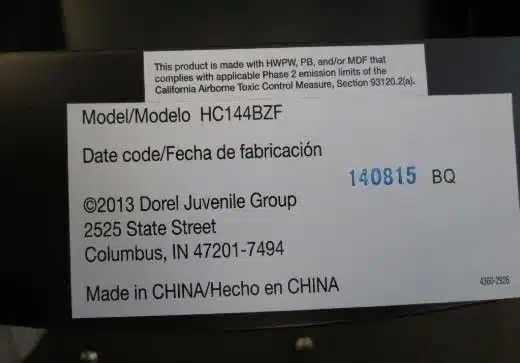 Consumers should immediately stop using these recalled highchairs and contact Safety 1st toll-free at (877) 717-7823 from 8 a.m. to 5 p.m. ET Monday through Friday, email at decorwoodhighchair@djgusa.com or online at www.safety1st.com and click on "Safety Notices" at the top of the page for more information on how to receive instructions on receiving a new tray with labels.
---