There is no denying that video monitor technology has grown leaps and bounds in the last 5 years.  With the explosion in handheld tech products, companies are making these devices with more capabilities, better visibility and much easier to use.
In just 3 weeks Safety 1st will debut their new Tech Touch Digital Color Video Monitor ($279).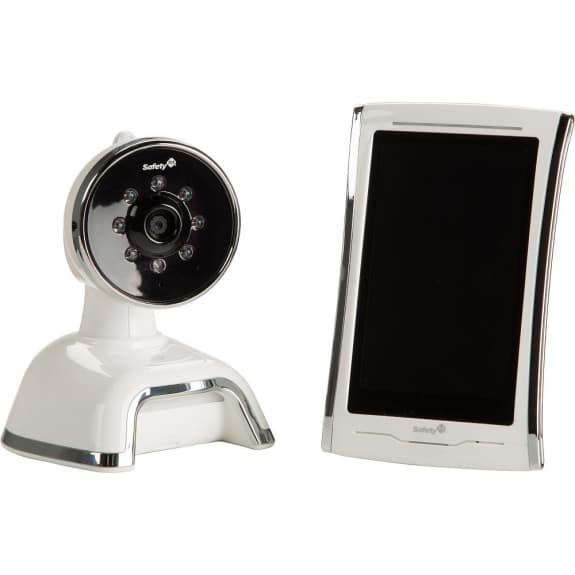 Designed to give parents a clear picture of their little one from anywhere in the home, this new monitor comes with a 4.3″ color LCD touch screen and a remote-controlled camera to pan, tilt and zoom camera for the best view of your baby.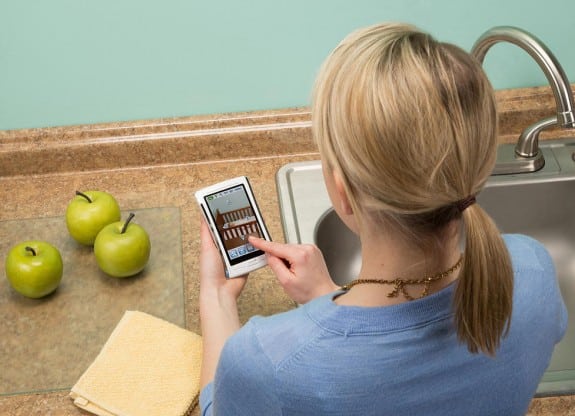 Your child can be viewed in both portrait and landscape modes,  and the parent unit includes a stand that's great for the kitchen counter and a clip if you want to take it along as you move through the house. High- resolution video provides vivid colors, deep contrast, while the Talk Back function allows you to use the parent unit to soothe baby with the sound of your voice – from wherever you are in the home.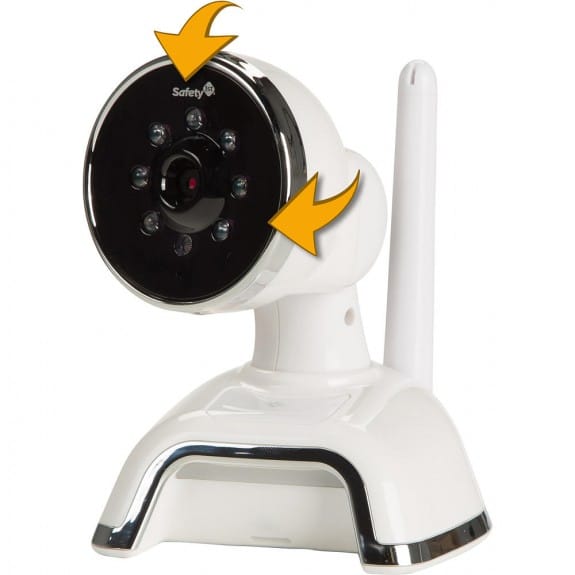 Regardless of how old your kids are being able to see them as they play or sleep is re-assuring.  Having a monitor that does what you need when you need it to makes your job as a parent so much easier!
Watch for a full review of the Tech Touch Digital Color Video Monitor in the coming weeks.  To pre-order yours please visit Toys R Us.
Additional features include:
Room temperature lets you know if nursery temp needs adjusting
Nightlight for a soft glow when checking baby at night
Video on/off helps conserve battery life in portable mode
Out of range alert lets you know if signal is lost
Low battery alert
Belt clip and stand
Add up to three additional cameras
Range up to 600′
2.4 GHz digital technology
---
[ad]