Salma Hayek enjoyed a girls day out with daughter Valentina, mom Diana, and stepdaughter, Mathilde Pinault.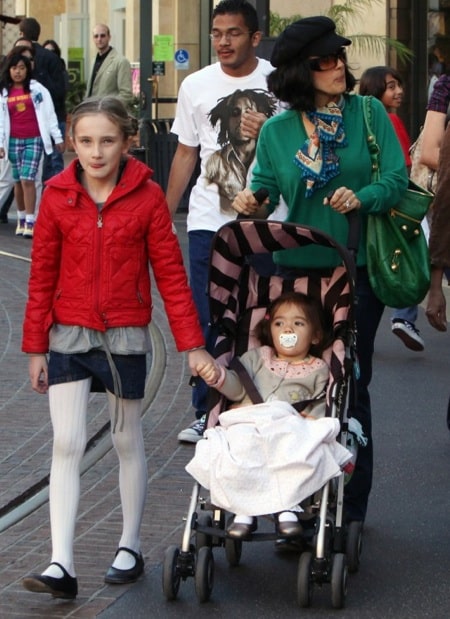 Mathide, who flew into town Monday night with father François-Henri Pinault and brother Francois, seemed very comfortable with her Step mother Salma and half sister Valentina holding hands and chatting with them as they toured the outside mall.
Salma pushes a Limited Edition Maclaren Juicy Couture Stroller.
{FAME}
---
[ad]