Every year it happens… The timing of a twin birth straddles the new year and the babies are left with separate birthdays, in different years.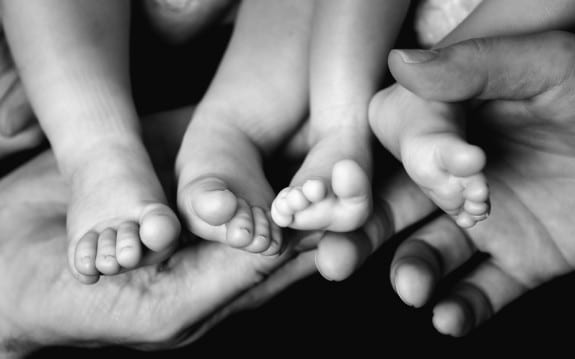 This year those twins are Jaelyn and Louis Salgado.  The last baby of 2015 and the first baby of 2016 at San Diego Kaiser Permanente Zion Medical Center, the twins arrived just 3 minutes apart, but that short time meant that they were born in different years.
"We were actually watching the clock. We wanted to see if we were one of the first ones," new dad Luis told NBC News.
Mom Maribel gave birth to Jaelyn at 11:59 p.m. on December 31, 2015 weighing 4 pounds, 15 ounces and  Luis, made his entrance weighing 5 pounds, 9 ounces at 12:02 a.m. on January 1, 2016.
"[Maribel] really wanted to have the babies on the same birthday because you know later on in the years, they're going to have a little confrontation and be like, 'my birthday came first,' so it means two birthday parties, back to back," said Luis.
The birth dates could also mean that the twins will start school in different years.
Maribel was scheduled to have a cesarean-section on Jan. 6, but the babies had different plans!
The twins join 3-year-old sister Isabella.
---
[ad]