Sarah Jessica Parker looked picture perfect while out with her adorable daughters, Tabitha and Marion, as they strolled through NYC on Thursday(November 5th, 2015).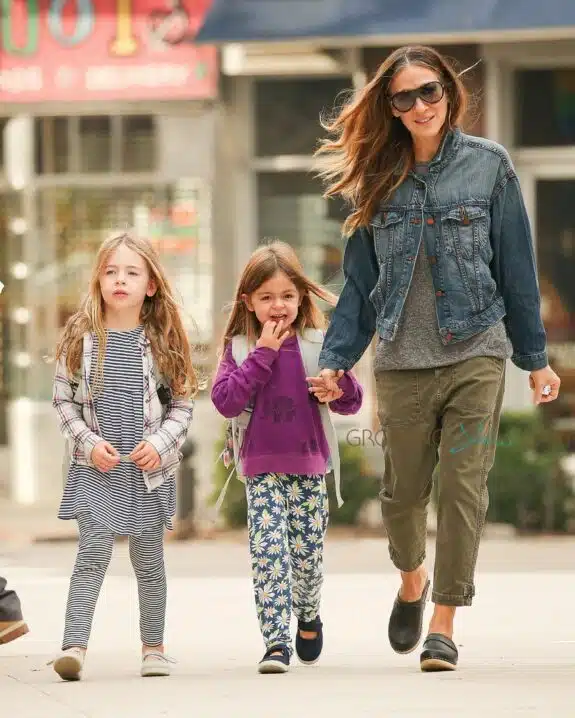 The actress was casual in a blue jean jacket, gray tee, army green capri pants, and black clogs. Marion and Tabitha showed off their individual style by each choosing different prints!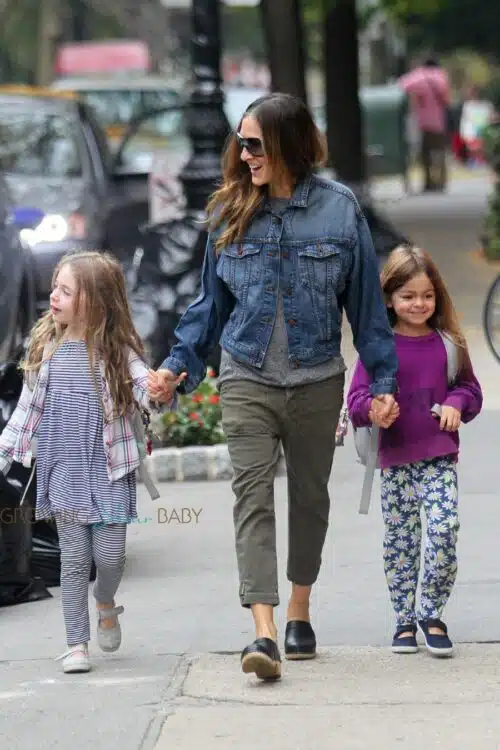 Last year Sarah told Access Hollywood that her girls do like to dress up – but she's not sure it has anything to do with her.
"They enjoy dress up but I find that to be the case with a lot of their age group. so I don't know if right now it's the chip off the old block necessarily – we'll see.. "
When asked if she was worried they would commandeer her shoe closet she replied that they'll probably outgrow her.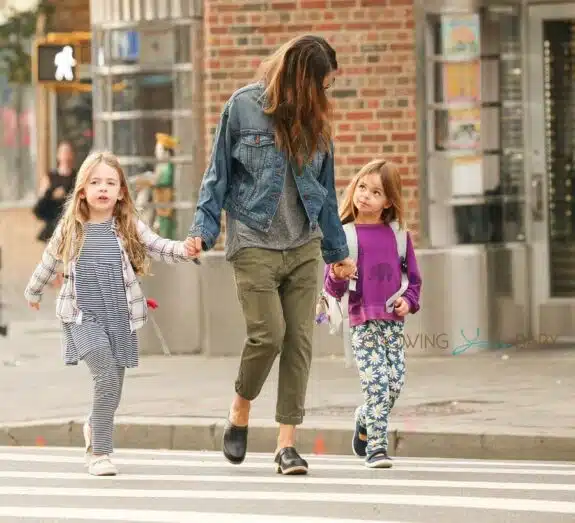 "They're looking kind of tall. I'm concerned that any shoes I have will fit them next year, which wouldn't be very appropriate. Their feet look like they're getting kind of big. That's my concern. "
At just 5'3″ they is definitely a chance they will outgrow her!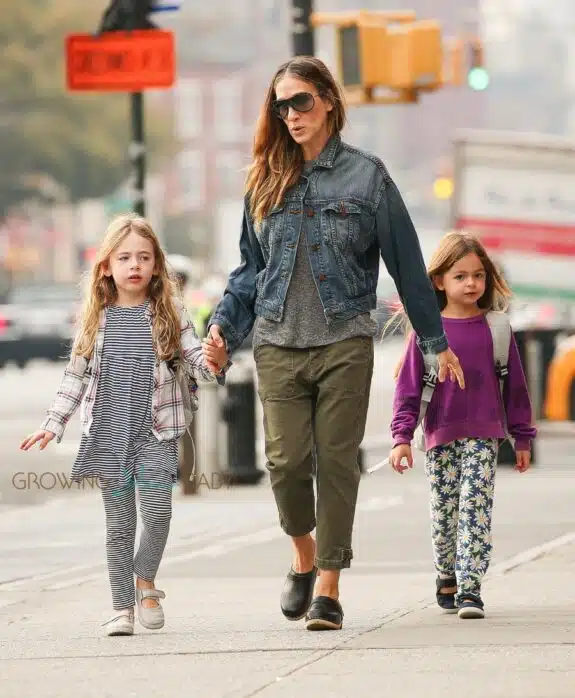 {FAME/FLYNET}
---