Actress Sarah Jessica Parker enjoyed a beautiful NYC with her twin daughters, Marion Loretta Elwell and Tabitha Hodge.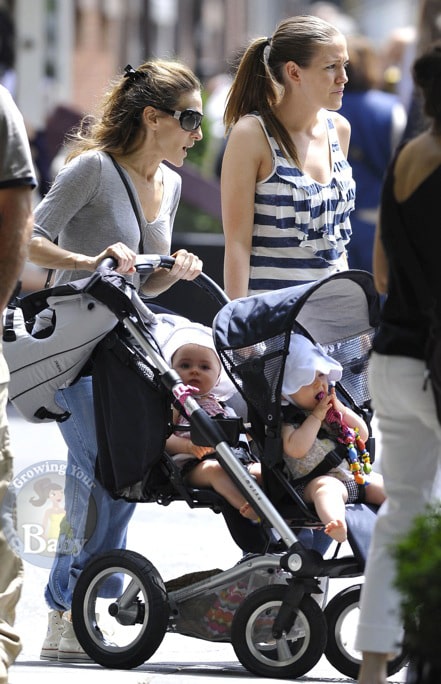 With the help of a nanny, the actress toted one of her girls while the other one happily strolled beside.
Sarah Jessica pushes a Mutsy 4 Rider Next with an only available overseas Duo Seat Attachment.
---
Related Articles:
{BAUER GRIFFIN}