Photographed most days running or scooting through New York City, Sarah Jessica Parker's twins are undoubtedly two of the most fashionable pre-schoolers in their hood. But that's not a surprise considering who their mom is…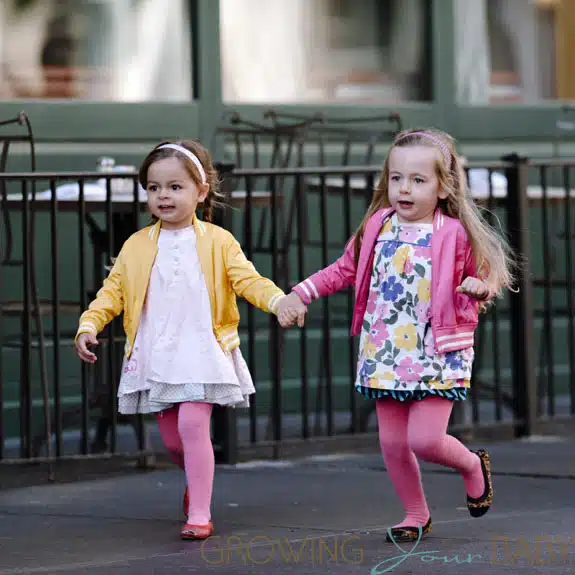 But when it comes to dressing her 3-year-old twin daughters Loretta and Tabitha, SJP insists she has no input in the matter at all.
"They pick out their own clothes every single day," the actress told People.com Thursday night at Tiffany's Blue Book Ball in N.Y.C. "They won't listen. I just provide the clothing and a lot of those dresses they wear are from my childhood or my niece's young childhood."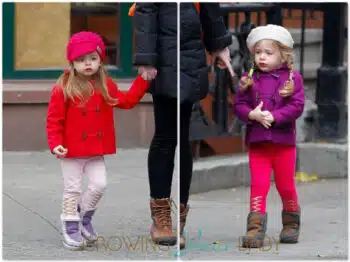 The little fashionistas even have a daily styling session to choose their next day's wardrobe.
"We have a routine. They pick out their clothes at 3 o'clock when they wake up from their nap," says the Sex and the City star.
"We tell them nothing. We just give them the temperature outside and if they don't pick enough clothing, then we say, 'You need leggings or pants. You need to add something so you'll be warm enough.' That's all they would listen to."
SJP adds:
"One is more serious than the other. Loretta will sometimes say, 'Mama, can you help me with my bundle.' Bundles are what we make for the next morning. But Tabitha is completely on her own. She's extremely independent. They pick their hair ties, which are Emi-Jay. They only wear Emi-Jay hair ties and insist upon it. They pick their own headbands, pick their own hats. It's very amusing and entertaining for me."
The little ladies have even fallen in love with their mom's Jimmy Choo and Christian Louboutin shoes.
"They do try my high heels on, but they are forbidden to leave the house in them!"
The girls were spotted out this morning looking just as cute as ever. Tabitha wore a tiered dress, leggings and a cheetah print cropped sweater. Loretta (Marion) wore a chocolate polka-dotted dress and a zebra printed crop sweater.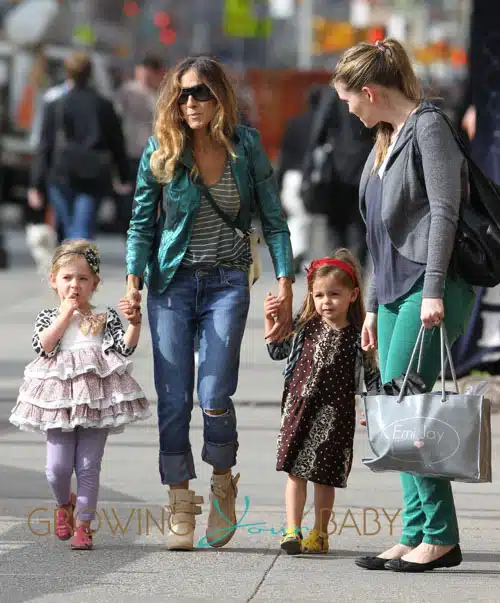 Earlier this week both girls were spotted wearing funky Luna Leggings under their dresses!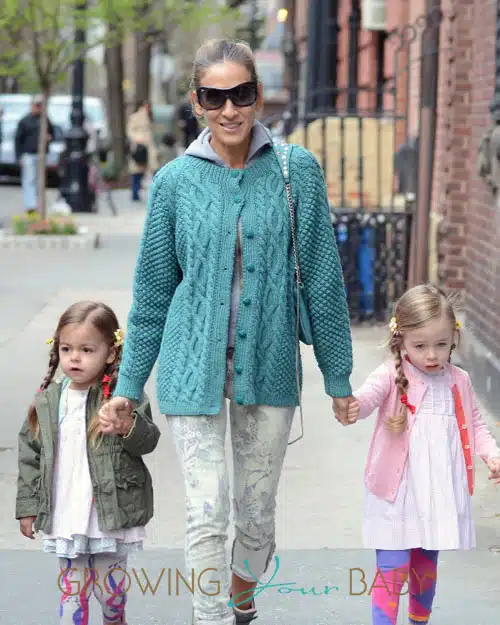 ---
{INFPHOTO.COM, FAME/FLYNET, PACIFIC COAST NEWS}
---