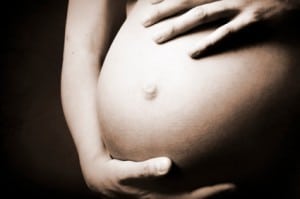 Pre-eclampsia is a prenatal condition that affects about 70,000 women per year, and about 3% of all first time mothers. It is considered the leading cause of premature birth in infants, which carries its own list of complications. Mothers are also at higher risk for everything from kidney, liver and brain damage to coma or death. The longer it goes untreated, the higher the risk becomes.
Though the condition actually starts very early in pregnancy, there currently isn't a way to determine which mothers will end up with it. In fact, the condition doesn't actually manifest itself until the second trimester, which means physicians can only do damage control. That may all be changing, however, thanks to the researchers at the University College Cork.
According to project leader Louise Kenny, UCC professor of obstetrics and gynecology, it has taken the team 12 years to develop the test. It will be tested on 5,000 first-time European mothers involved in the trial. If all goes well, the test should be made to the public upon its completion in 2016. It would help detect women at risk for pre-eclampsia as early as 15 weeks gestation.
"If you can pick out women at risk, you can push them into a different pattern of antenatal care, including increased maternal and fetal surveillance, which means that the disease can be picked up early and mothers and babies can be saved," Kenny told Irish Examiner.
Once researchers manage to find a way to effectively determine which women will end up with the condition, Kenny says they plan to work on developing drugs that will treat the condition more effectively.
"At the moment, we just give aspirin to treat the condition, but we are hoping to have other novel drugs available in the future," Kenny said.
Meta-bolimic Diagnostics Ltd, a Cork-based medical diagnostics company, the project's partner, told Irish Examiner that the test is designed to provide a window into what's happening in the metabolism at any given moment. Improved Pregnancy Outcomes by Early Detection has funded the trial, which officially started in November, 2012.
Related Articles:
---
[ad]