Last year we were excited to partner with Sears Canada to help debut their new baby department ~ The Baby's Room. Refreshed and stocked with many of our favorite brands, The Baby's Room has everything new parents need for their baby during the first year.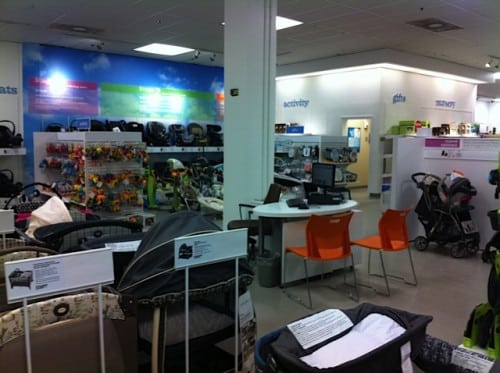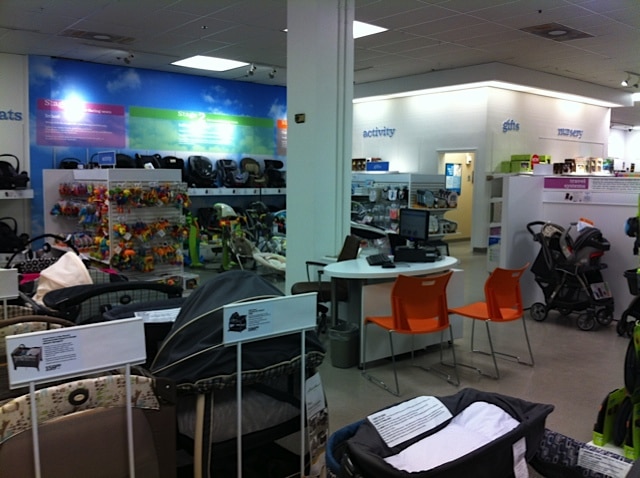 Now that the new year is in full swing, parents-to-be are starting to plan for their new arrival, which means it's time to register!
It has been a few years since I registered for a new baby so I set up a dream registry at Sears.ca to see if the process has changed.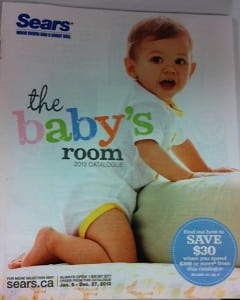 By far the easiest was to get your favorite items on your registry is to visit the store and use their portable scanner, but what I found was that there were quite a few products that weren't on the store floor, but in their 'Baby's Room' Catalog that I would probably choose. Once you have registered, you can access your registry from your computer and add items from the catalog or website, which is nice.
Picking out what your child is going to need before they have even arrived is a big task and it can be overwhelming, especially if you are a first time mom.
First I visited the store and had a look around and then took the catalog home to organize my list.
Here are some tips that may help you register for your baby:
Know What You Want – Do some research before you head to the store. Read reviews and see what other moms are saying. Know which bouncer, swing or stroller you are looking for. Seeing so many products in one place is confusing, which may cause you to pick out something that looks good as opposed to something that IS good.
Take Your Time – The whole registry doesn't need to be done in a day. You can make a few trips to the store to complete the list. Start by doing gear (stroller, swing, bouncer, bassinet and exersaucer) one day, the nursery another and layettes and accessories on a third visit.
Be Modest – Just because other people are buying you gifts, it doesn't mean that you can ask for more than what you need. Remember that too much gear will clutter up your house.
Register Early – A safe time to register is around 27 weeks. By that time you will know that your baby is developing well and that gives your guests a few weeks to decide on what to get. Showers are normally held between 32 and 36 weeks.
Keep it simple – Request gift sets as opposed to single items (thermometer, nail clippers and medicine dropper, spoons and bowls). Having friends and family who don't have babies search high and low for individual items will just frustrate them and cause them to abandon ship. Bath sets, feeding sets and safety kits usually come with all of the necessary pieces.
Ask for what you need – A baby shower is usually thrown to get you started, not to set you up for life. Keep your requested items to the first 9 months of your baby's life.
Also,
Resist buying too many items for 0-3 months. You baby will grow out of that stage VERY quickly.
Buy nicer clothing in sizes 6-9 months. The weight gain will start to level out by then and your baby will be able to use these clothes for longer that a few weeks.
Why register at Sears?  Sears has a great program that allows parents to receive a discount off the remaining items on their list.
"Each registrant will receive a completion coupon in the mail that entitles them to receive 10% off most items remaining on their baby registry. (Basically all nursery products excluding furniture). As long as the registrant has items left on their list, they receive a coupon in the mail."
"Disclosure: I am part of the Sears – The Baby's Room Ambassador program with Mom Central Canada and I receive special perks as part of my affiliation with this group. The opinions on this blog are my own."
---
[ad]