In the last 5 years the juvenile products industry has exploded with some pretty incredible innovations.  One of my biggest frustrations is that it takes so long for these awesome products to be stocked at some of the major retailers.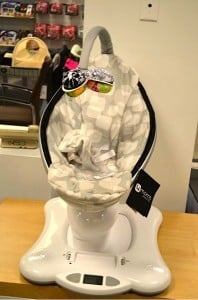 So you can imagine my excitement when I walked into Sears a couple weeks ago and noticed the transformation of their baby department.  Many of the brands that had previously only been carried at boutiques were looking me in the eye!  They had the whole Boon collection on display,  the Baby Bjorn highchair and even a 4Moms Mamaroo!  Yes, ladies you can register for a Mamaroo at Sears now.   They also now sell the 4 Moms Origami, which has been one of the most anticipated buggys on the planet.   Other premium brands like Diono, Peg Perego and Lamaze have also been added to Sears' new collection.
In addition, there are more digital baby monitor options, a baby food preparation section and lots of gender neural diaper bags.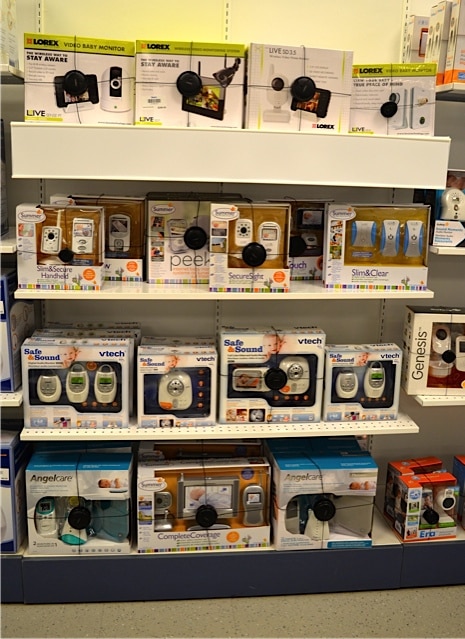 On top of the new products, the department had been re-organized in a clean, easy to navigate way and the strollers are divided into category.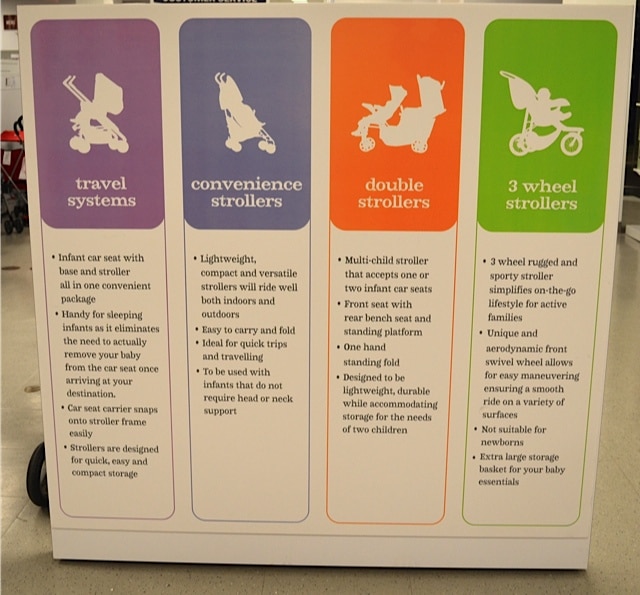 If you know me, I'm a *little* crazy about strollers so this was a big for me as it is often confusing for parents to wade through a bunch of strollers when they don't know where to start.  At the store by my house Sears also has left a lot of room in the aisles to allow parents to push them around. Previously the strollers were connected by security cables, which made it hard for parents to walk in and test them.  Now they are lined up and ready to be played with.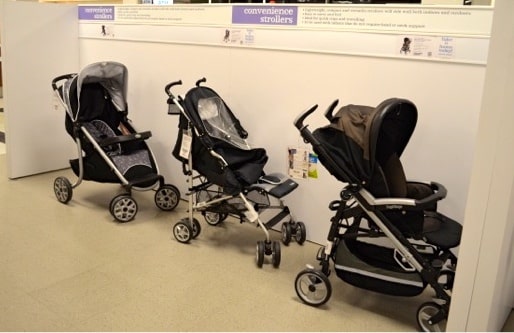 The staff at Sears told me that the new layout and product selection has been well received by their customers and I can see why.  Parents now have more quality choices when they are registering for their baby. And this doesn't necessarily mean a higher price point, but just more to chose from, which is perfect for couples who only want to register once.
Whether you are planning for the arrival of a baby or looking for the perfect gift, Sears new 'Baby Room'  has infinite possibilities for every growing family.
---
Disclosure: I am part of the Sears – The Baby's Room Ambassador program with Mom Central Canada and I receive special perks as part of my affiliation with this group. The opinions on this blog are my own."
---
[ad]