Sears is my go to store for almost every room in my house.  From luggage to pajamas, I often find myself there looking for the best prices.
Over the last year the department store has worked very hard to update their baby department and it shows with all of the cool new products on the shelves.
Last week I had the opportunity to visit the Cambridge Center location and check out their Baby's Room. Known for their value Sears, has really increased their selection. I met with the manager of the department and she was excited to show me what would be new in the coming months.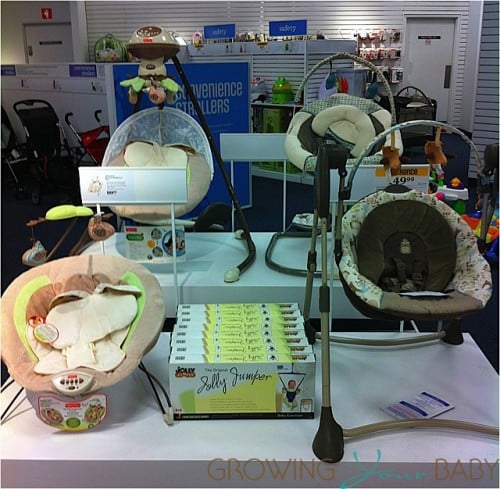 While on my tour I spotted many of my favorite brands including Baby Brezza, Boon, Itzy Ritzy and Lamaze. Online that selection is expanded with Peg Perego, Chicco, Maxi Cosi and Baby Cargo.
Sears has divided The Baby's Room into 5 sections; Nursery, Travel, Feeding, Bath & Accessories and Gifting, which makes it easy to navigate – especially if you are not sure where to start.  The department was also wide open and very spacious.  This is nice for parents who want to take a couple strollers for a test run around the store before they make their final decision.
One of my favorite features was the car seat wall.  If you are stressed about picking a car seat for your child's stage Sears makes it easy by organizing them into three categories.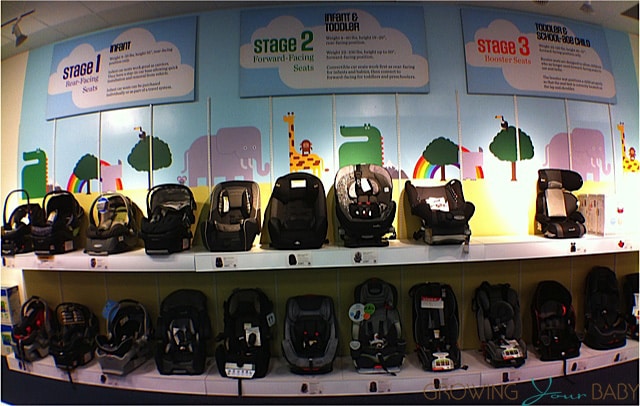 On the wall parents will find a good variety of seats including the Graco Snugride 35, Diono™ 'Radian R100 and the Chicco KeyFit Infant Seat.
I have worked with Sears for the last 7 months and I love how the department keeps evolving.  They are continually tweaking The Baby's Room to reflect what today's parents are looking for in gear, toys and accessories.
To celebrate a very successful year Sears is having a big sale right now.  Look for up to 20% off on some of your favorite items in store and online until June 5th!
Have you been to Sears lately?  What do you think of the new Baby's Room?
---
"Disclosure: I am part of the Sears The Baby's Room Ambassador program with Mom Central Canada and I receive special perks as part of my affiliation with this group. The opinions on this blog are my own."
[ad]