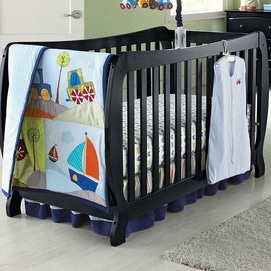 Spring is just around the corner, which means it's time to plan your nursery! Parents-to-be looking to stay within budget while putting their baby's room together may like a new promotion Sears is offering.
If you buy $250 (before tax) worth of nursery must-haves (including cribs, furniture, gliders, and nursery decor/bedding) you'll receive 15% back on a cash card! This cash card works similarly to a gift card, so you can come back to The Baby's Room for any last-minute additions to your nursery until May 31! For those shopping in Edmonton, you'll receive 15% off at the point of purchase, instead of a cash card – so let's get shopping!
I have to say, I am a little envious of moms-to-be of today.  There are Soooo many cool options for gear and nursery furniture than there were when I had my first son 7 years ago.   When we were decorating our nursery, style equaled more money.  Now that drop-side cribs are illegal, the designs that are being offered are modern, chic and versatile.
To show some of the beautiful nursery furniture Sears has to offer, I have created a baby's room with items exclusively from their department store.  I am partial to cherry wood but love Stork Craft's collection because it is offered in many finishes and shades to suit all design plans.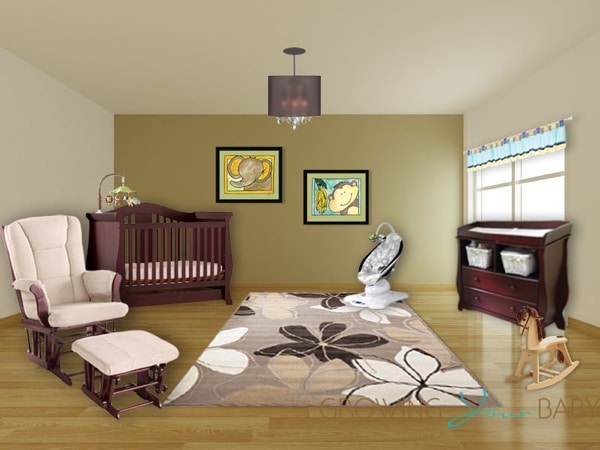 These are some of my favorites.  What pieces from the nursery collection appeal to you?
Disclosure: I am part of the Sears Canada The Baby's Room Ambassador program with Mom Central Canada and I receive special perks as part of my affiliation with this group. The opinions on this blog are my own.
---