It was a bittersweet day for football fans around the world today.  After three weeks of intense play, all the excitement boiled down to one match.
Shakira was on hand to perform during the 2014 World Cup final match between Germany and Argentina at The Maracana Stadium in Rio de Janeiro.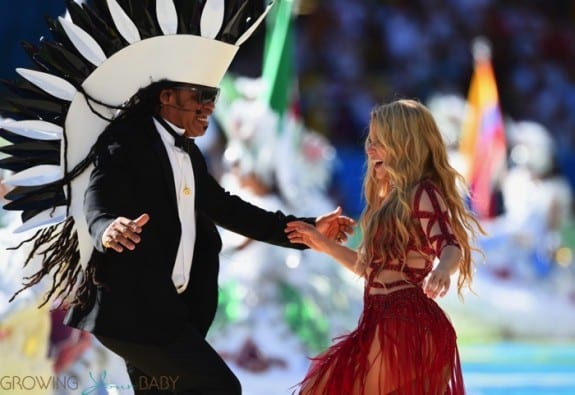 Thrilled to be part of the excitement the Colombian singer shared the incredible moment with her son Milan.  Cameras followed Shakira as she grabbed her little guy from stands, where he was sitting with his dad, and carried him on stage.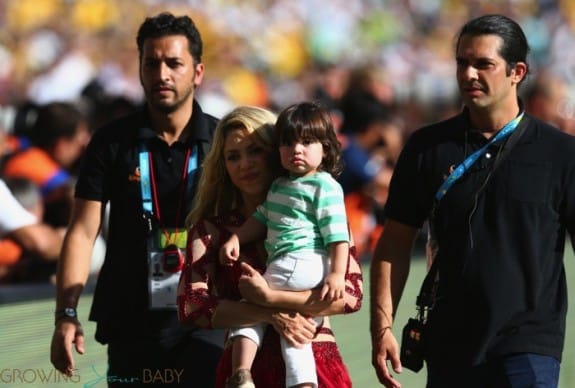 The competition has sentimental significance for Shakira and her husband, Spain defender Gerard Pique. In 2010 the pair met while Shakira was promoting her World Cup anthem Waka Waka – Time for Africa.
At a news conference before the closing ceremony concert on Sunday she said she 'will never forget that I met the love of my life at the World Cup.'
Now they return with their son to start new traditions!
{WENN, PACIFIC COAST NEWS}
---
[ad]