Firefighters at the East Point Fire Department had to use unusual tactics to rescue a one year old boy who had accidentally fallen inside a storm drain. To save the toddler stuck 20 feet below, the fire fighters chose the smallest of their team member who could fit in the constricted space.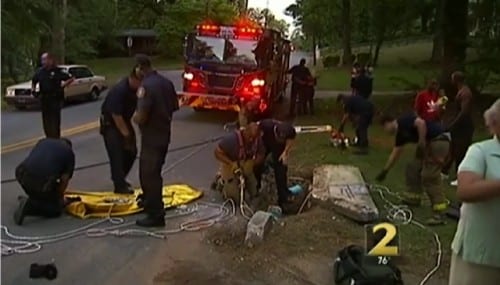 Darnell Brown was sitting on the cover of the storm drain on Sunday night when the baby boy stood up and his foot slipped into the drain. He went down rolling about 20-25 feet to the bottom of the drain.
Firefighters were called immediately who came with a ladder truck and a trench rescue crew. Rosa Tullis, however, was chosen for the main rescue operation as she is 4' 11'' and could squeeze into the one foot opening without any gear.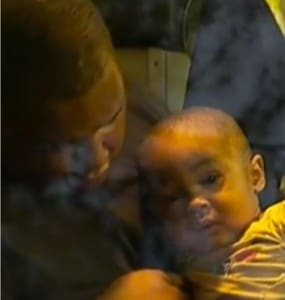 Rosa was lowered by a harness to reach the baby but her first attempt failed. In the second attempt she wiggled further into the drain to finally reach the child.
"He was grabbing before I even got down, and I could hardly manipulate him because he was gripping me so tightly," said Tullis.
After 20 minutes down the hole, Rosa was finally able to pull the boy up and hand him over to other crew members.
"I just don't know what to say. My baby is all right," said the boy's grandmother Kesha Brown.
Rosa says it is incidents like these that make her put life on the line everyday.
"I have boys, so it's kind of personal and it makes it all worth coming to work and being dropped down a hole to be able to hand them their baby back," Tullis said.
Thankfully the little boy received only minor scrapes and bruises. He was taken to Egleston Children's Hospital for a medical checkup and was released.
---