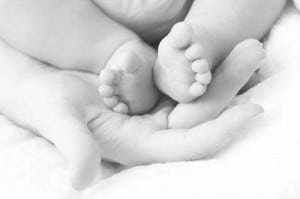 An unnamed couple in Australia have been so desperate to have a daughter, they will stop at nothing to get one. The couple already have three sons, however now they are trying to use selective IVF to have a daughter.
The couple have conceived three sons naturally. They also had a daughter who died in infancy. Now they are trying to have a second daughter for their family. They have already terminated twin sons that they conceived through IVF. Now they want to try again to have a daughter, and have taken it before the Patient Review Panel asking for a chance.
"After what we have been through we think we are due for a bit of luck," the man said.

"We want to be given the opportunity to have a girl.

"We know we definitely won't be replacing her in any way, but want the chance to have the baby girl we don't have."

The ethics behind their want has been highly debated. The Panel has already denied their request once to choose the gender of their next child through IVF. However, they have asked for the decision to be reviewed. According to law, using sex selection is only allowed to prevent passing on genetic abnormality disease. All IVF pregnancies in Australia must follow a code of ethics, which included the limited of sex selection during the process. Though the guidelines are to be reviewed this year, it is doubtful that this limitation will be removed.
According to the couple however, sex selection should be made more available for some cases.
"Girls will go and get abortions and terminate when they know it's not the right sex," he said. "That's the reality.

"We think it's our right to have a chance to do it. It's ridiculous that sex selection is illegal actually. For certain circumstances it should be legalised."
He is not the only one who feels this way. Australian IVF pioneer Gab Kovacs agrees that in some cases sex selection should be made available. The process looks at the embryos when they are 3 days old to see which gender they are. Through a chromosome analysis, couples would be ale to determine which gender the embryo is early on in the pregnancy.
"Laws should be made to protect people from things that are going to damage them.

"Why should we make this illegal? Who is this going to harm if this couple have their desire fulfilled?"

"You can abort a 20-week foetus but you can't discard a three day embryo."
Despite this support, many still say the procedure is unethical. Gene Ethics director Bob Phelps feels that allowing this opens the door to more issues regarding gender. One particular example is that of China, where the one-child policy plus the country's fixation on sons has left a large gap between the numbers of boys and girls.
"I'm sorry they lost their daughter but, in the interests of society as a whole, they should seek some counselling for their grief and look for another way of getting a daughter into their family," Mr Phelps said.

"They sound like good parents and could offer a home to a child who needs one."

If the couple's plea for a review fails to work, they plan to come to the US to get help conceiving a girl. Both say having a daughter is not an attempt to relief their sadness over the loss of their daughter. But they hope it will help some. The question of whether or not it is ethical to choose the gender of a child is still being hotly debated in many countries. – Summer, staff writer
Related Articles:
---