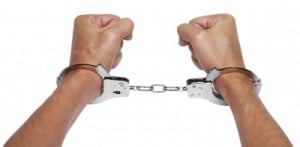 Parents who are thinking ahead to what the school years will be like may have something new to consider: jail. A prosecutor in Detroit has made headlines with an idea to put parents in jail for missing school conferences. Is this justifiable, or too much?
Prosecutor Kym Worthy started many conversations when she announced at a Detroit city counsel meeting her idea to get more parents involved with their children's education. Her plan included a mandatory parent-teacher meeting for all families. Failure to make these meetings could result in jail time for the parents.
"We have to find any means necessary to get parents involved," she told the council, according to the Detroit News. "We have to start talking about prevention."
Detroit public schools are facing hardships as a declining population has meant a decreased budget. Tax revenue that usually supports the schools has declined, and many schools are trying to provide a quality education on a very limited amount of money.
The mandatory school meetings would be once per year for each family, and would be worked around the parent's employment. Families would also be given a second chance to attend if they missed the first meeting. Parents would also receive reminders from the school to make sure they attend.
The conferences are an attempt to get parents more involved with the schools and their children's education. Currently, the schools in Detroit are some of the worst in the nation. This has lead to many students falling through the cracks and being passed over. The mandatory conferences would be a way for parents and teachers to touch base and make sure that every child is getting the best that is available.
However, the threat of jail time seems too harsh for many families. – Summer, staff writer
Related Articles:
---
[ad]