Sienna Miller was photographed taking her daughter Marlowe out shopping at FAO Schwarz in New York City on Tuesday.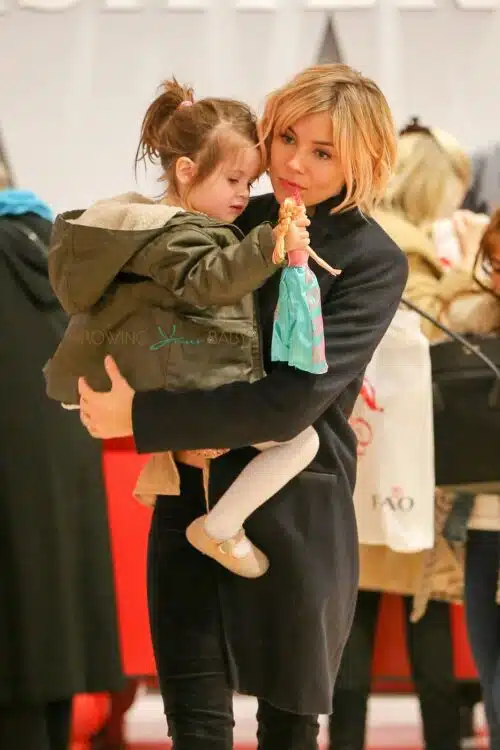 Cute as a button, the toddler carried a Barbie doll as she checked out the massive toy store with her mom.
In this month's Vogue magazine Sienna calls Marlowe, the love of her life.
"I was overwhelmed by how normal it felt," she says of motherhood. "It was like, 'There you are—that's what I have been missing.' Like we're both in on something only we know. An amazing sense of being complicit with a little being."
Earlier in the day the pair were spotted leaving their hotel.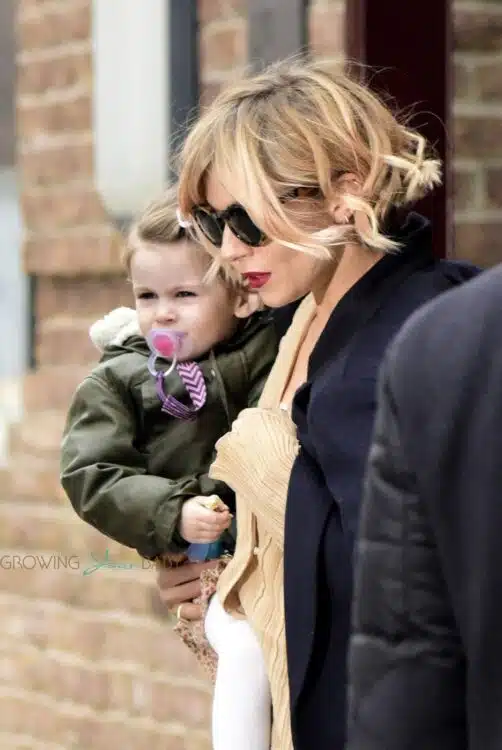 The ladies are in NYC while Sienna promotes her new movie American Sniper. On Monday night she walked the red carpet for the premiere of the films, which also stars Bradley Cooper and Jennifer Love Hewitt's husband Brian Hallisay.
The bright lights and hustle in the Big Apple is a stark contrast from the life they live in the United Kingdom.
While speaking with Vogue Sienna described her days with Marlowe and boyfriend Tom Sturridge as "very normal, very kind of still." They have a house in the city and a cottage in the country. . . .
Continuing, "We go to the country. I like to cook and go to Whole Foods. I have a dog"—a Newfoundland—"not a dog but a bear, who when I walk pulls me over flat on my face into the mud. My baby pukes on me. It's life. It's very much a normal life."
{PACIFIC COAST NEWS}
---