Simon Cowell and partner Lauren Silverman were spotted out for a family day with their baby boy Eric in Beverly Hills on Saturday.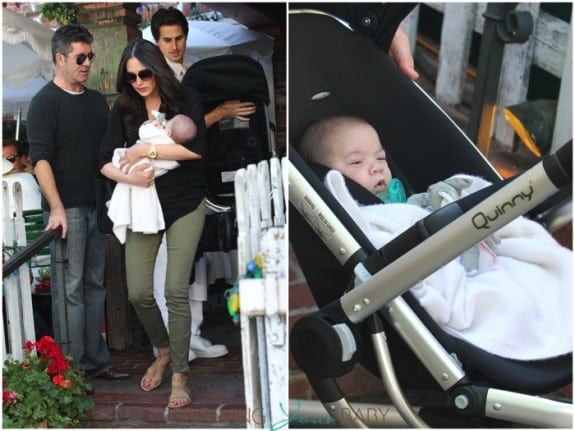 The family had lunch at the Ivy before enjoying a stroll down Robertson avenue. Simon pushed the stroller while Lauren carried her little guy in her arms.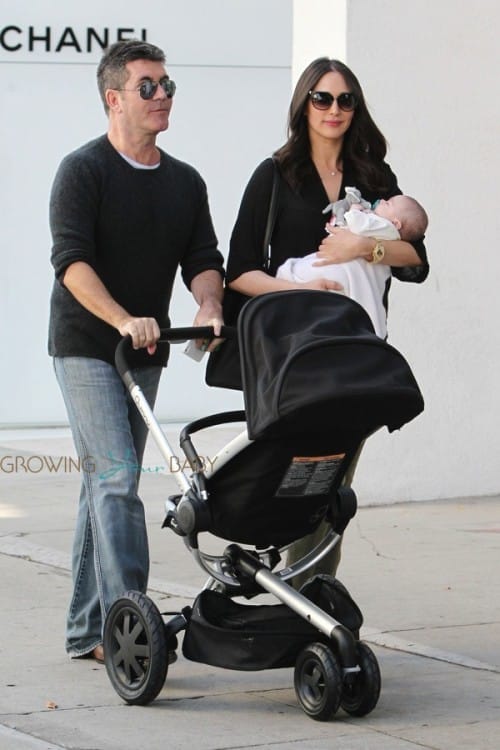 Eric rode in a Quinny Buzz 3 stroller and sucked on a paci that was attached to an elephant wubbanub.
Just two months old, the baby has been quite the jet setter since his birth on Valentines Day.  Just a week after his birth the family headed to Miami where they stayed for two weeks before jetting off to London.  Last week Lauren was spotted in New York City with the infant before travelling to Los Angeles to re-unite with Simon.
Hopefully they will spend some time in LA before heading off to another part of the world.
{AKMGSI, FAME/FLYNET}