Sarah Jessica Parker did double duty on Wednesday while picking up her children Tabitha and Marion(Loretta) and James Broderick from school in New York City.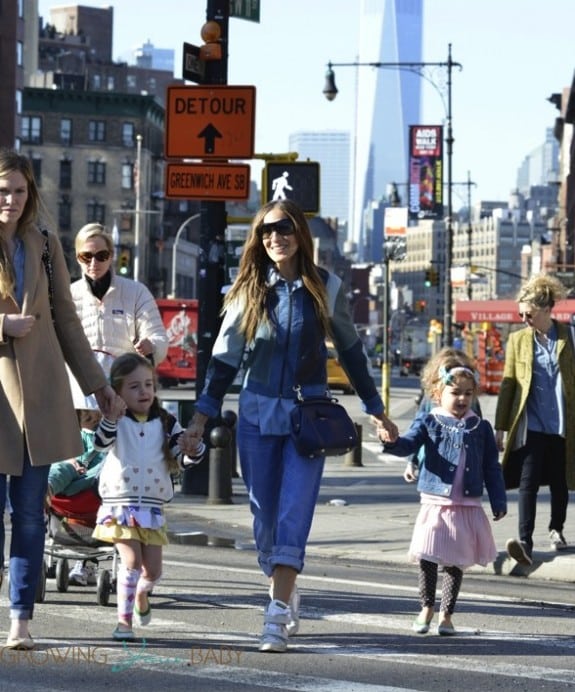 First she grabbed her girls and then headed off to walk James home.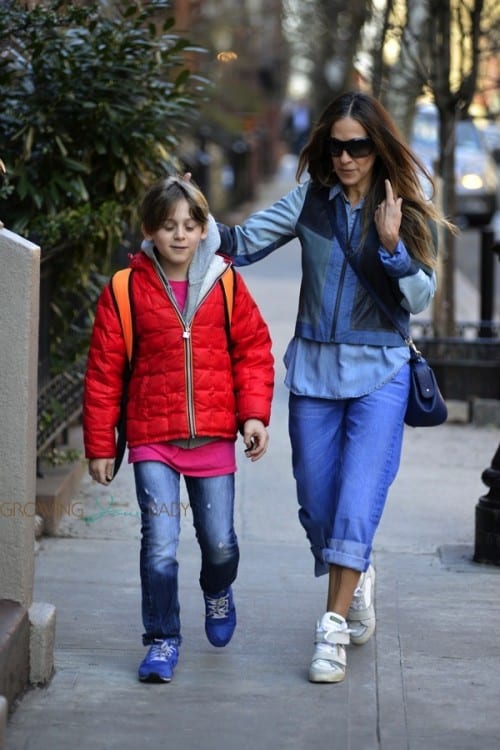 As always her little ladies were fashionable in cute Spring dress, leg warmers and fun hair accessories.
On many occasions Sarah has said Tabitha and Loretta 'style' themselves.
'Monday through Friday, they pick their own clothes,' she told ABC in January. 'On the weekends if there is a special occasion, then I get a say in it.'
SJP echoed that statement while chatting with E! News last month at the launch of her shoe collection.
'I will say, any true keen interest they have in fashion is engineered soley on their own!' she said. 'They have wonderful fantasy lives that have nothing to do with who I am. They really make up their own clothes and costumes and dress themselves.'
{INFPHOTO.COM, WENN}
---
[ad]