It was a warm day in the city on Friday but Sarah Jessica Parker's twins Tabitha and Marion knew who to stay cool.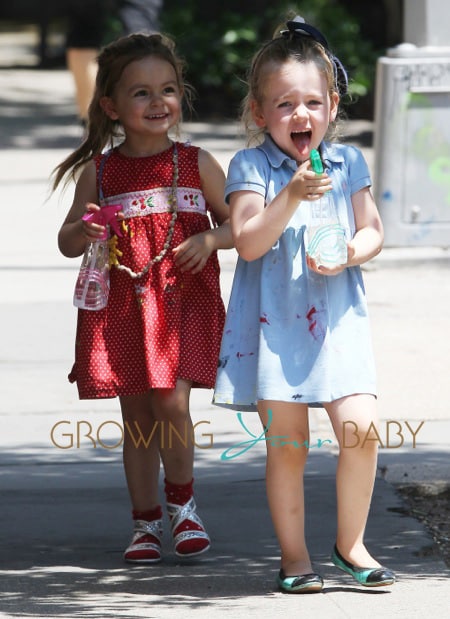 Water fight! While armed with spray bottles, the girls aimed the water at each other, the photogs and even their nanny while heading home from pre-school.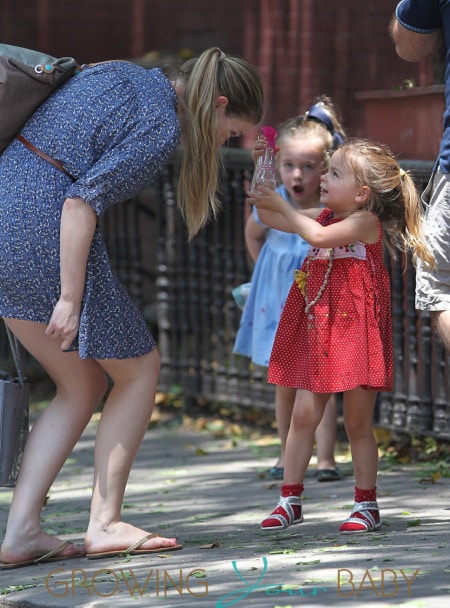 It looked to be a fun day overall for the two who also had paint on their dresses.
Often spotted looking absolutely adorable while strolling through the West Village, SJP recently said they style themselves.
"They pick out their own clothes every single day," the actress told People.com Thursday night at Tiffany's Blue Book Ball in N.Y.C. "They won't listen. I just provide the clothing and a lot of those dresses they wear are from my childhood or my niece's young childhood."
I does probably help, however, that their closets are stocked with some of the most fashionable clothes available for the pre-school set.
{PACIFIC COAST NEWS}
---
[ad]