As expected Rachel Zoe's son Skylar is one stylish little man. The 7-month-old was spotted yesterday out with his parents wearing a cute beige checked one-piece, Gucci shoes and a knitted cap just like his mom's.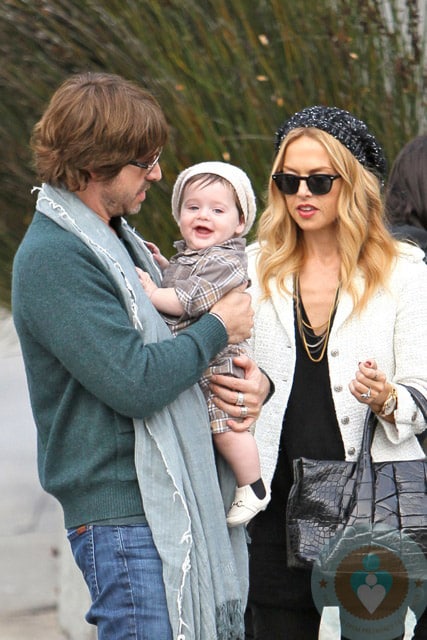 Rachel recently revealed she has spent almost $90,000 on a designer nursery and wardrobe for her son and that Skylar's clothes include a $1,160 Gucci bomber jacket and leather Tod's loafers at $150 a pair.  And even though he is not yet able to walk, the privileged little guy already owns 22 pairs of shoes with the priciest item being a pair of Hermes boots at $277.
His closet also boasts three rails of clothes, the highlights of which are the Gucci jacket and three pieces of knitwear that had been gifted by Margherita Missoni featuring the label's distinctive colourful stripe.
On Thursday the stylist tweeted a photo of Skylar's latest designer addition saying,
OMG Skys first tuxedo from @GUCCI I can't breathe! He will be like a baby Cary Grant…xoRZ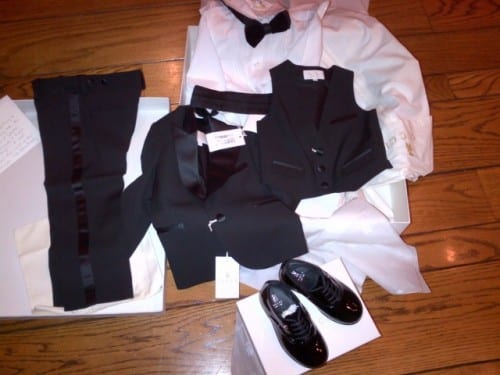 ---
Related Articles:
{WENN}
---
[ad]