Just introduced a couple weeks ago, the GB Qbit stroller is a compact stroller that offers parents many features of a full sized stroller. Its two-toned design gives it a funky look, while its size makes it perfect to take to the park, mall, on a cruise or overseas on vacation.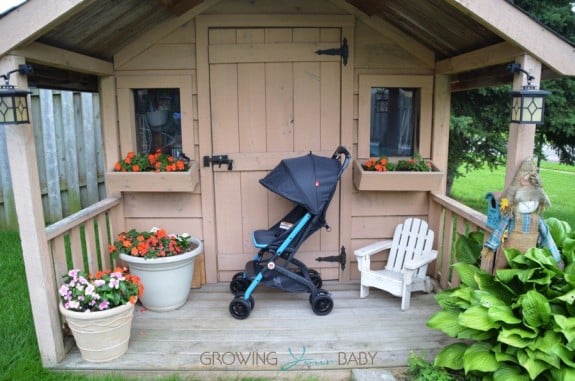 Out of the box, the Qbit comes almost ready to go. All you need to go is pop on the wheels and you are off and running.
From birth parents can use the Qbit stroller with GB's Asana infant car seat. If you are just planning to use the stroller for your child without the car seat it is for babies 6 months to 50lbs.
The seat on the Qbit has a 3 height adjustable 5-point harness that reclines to 2 heights.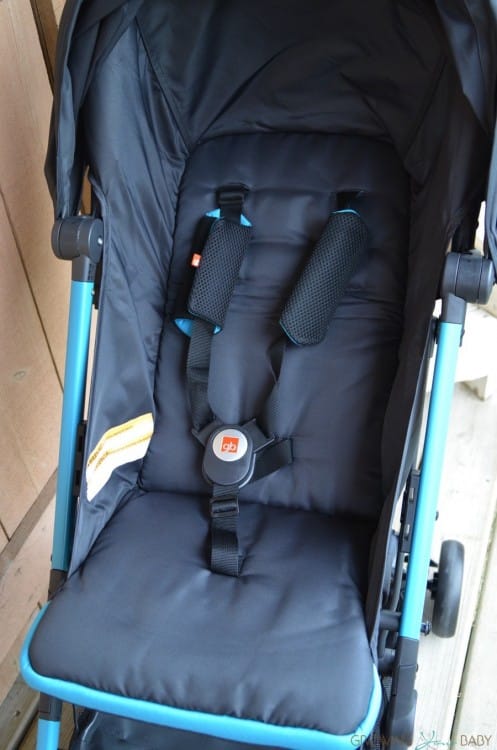 Parents can adjust the seat by using the strap or unclipping the snap on the back of the seat. The recline on the seat is not flat for a sleeping baby, but it will offer a child a bit of space to lounge if they are tired.
For your child's comfort there is a fixed foot rest to hold their feet.
Under the stroller GB has added a good size basket, which can hold a medium sized diaper bag or some gear for a day out(up to 10lbs). We like that it's re-inforced so it won't drag on the ground if you over fill it. It is also accessible from all sides, which is very convenient.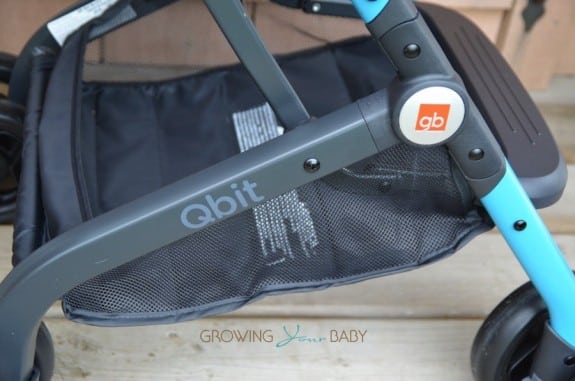 To keep your child shaded from the elements the Qbit has a 3 panel canopy. Parents can chose to use it fully extended or partially protracted by securing it with the snap at the top of the stroller.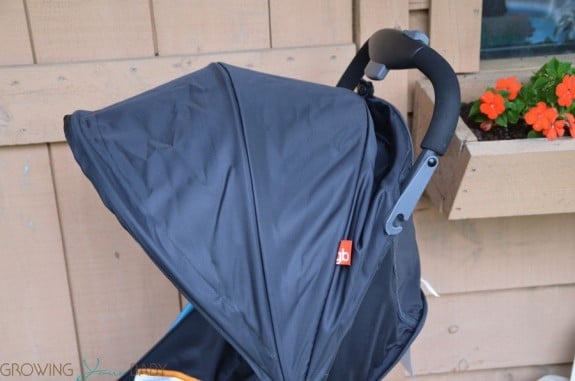 The handle bars are fixed at 41″, which is standard from most strollers.  I like this height because it allows me to push the stroller comfortably without kicking the frame.
Eight – 5.5″  foam filed wheels give the Qbit a nice even push, and allow it to turn on a dime if you are in a busy place.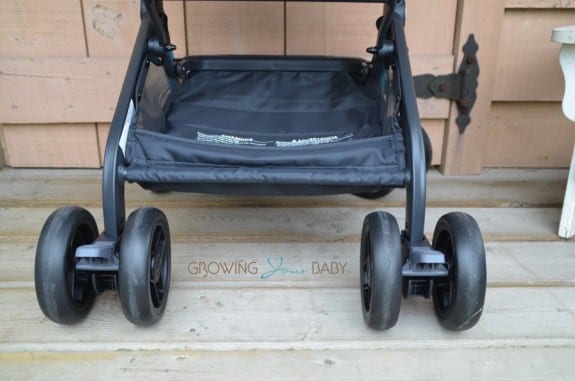 The front wheels lock for bumpy terrain and the the back wheels have individual locks to keep the stroller in place when not in use.  The star feature, aside from the stroller's 14lbs weight – is the fold.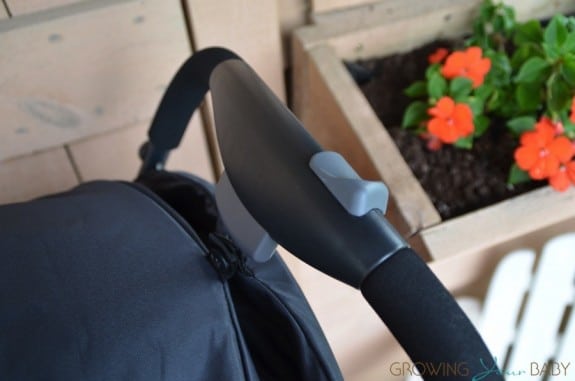 With just a press of the two buttons on the handle, the Qbit folds into itself for easy storage or travel, and stays closed with the frame lock.  It will also stand on it's own when folded.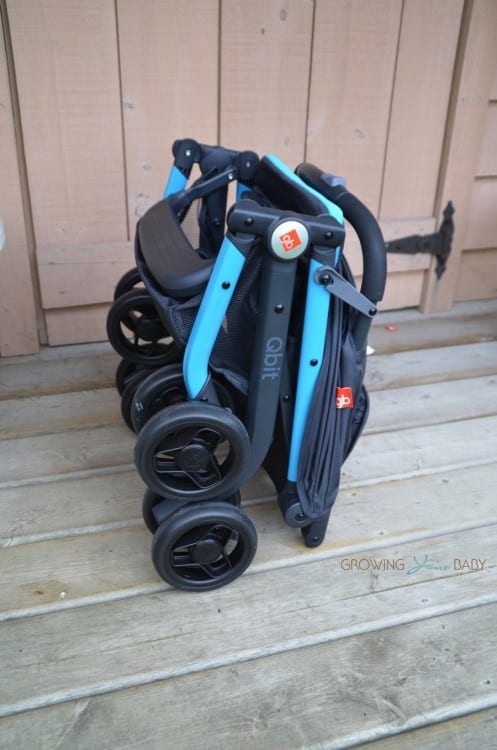 Under the seat there is a travel bag that can be used to cover the stroller if you want to gate check it while enroute on vacation.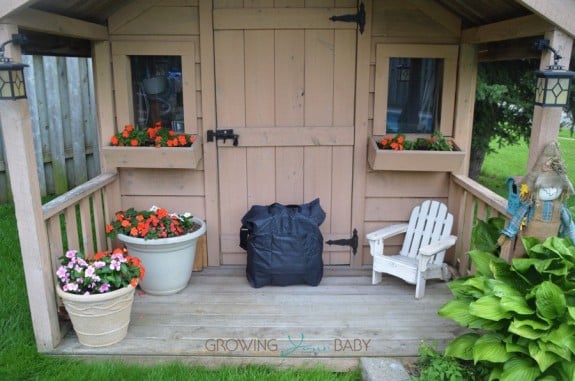 The carry bag comes with a strap and handles for better manoeuverability.
To see the stroller in action please check out my video review below:
---
[ad]