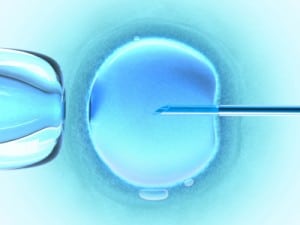 A small study out of Rhode Island may have found a link between women who used donated eggs and complications in their pregnancies. Using donated eggs and in vitro fertilization (IVF) could put women at a higher risk for dangerous pregnancy complications.
With donated eggs and IVF, a woman used eggs that are not her own to carry a pregnancy. The eggs are fertilized outside the body, then are implanted inside the woman's uterus. This medical marvel, which has helped thousands of women become pregnant, may come with a risk. According to the results of the small study, these women have higher risks of pre-eclampsia than those who become pregnant by traditional means.
"The results of this study should not be alarming or frightening," said Dr. Peter Klatsky, the lead author of the paper from Women and Infants Hospital in Providence, Rhode Island. Rather, he said, the finding may help doctors understand what causes preeclampsia and how to counsel patients who may be at risk.
The study compared 77 women who were pregnant though IVF and donated eggs to 88 women who used IVF and their own eggs. For the women using donated eggs, there was a preeclampsia rate of 17 percent. Those using their own eggs only had the condition at a 5 percent rate. The women who used donated eggs were also more likely to develop high blood pressure without kidney complications with their preeclampsia.
The study also found that women who used frozen embryos were more likely to develop preeclampsia than those who used fresh embryos.Dr. Klatsky hopes future studies will look at this link as well to see what may be the cause for the difference.
Dr. Sacha Krieg, an obstetrician who studies infertility at the Kansas University Medical Center, warns that doctors and parents should not be too concerned with the findings of this study. Because of its small size, there may be other factors that affected this group of women. Doctors should keep a closer eye on women who have used donor eggs, however they should not single out these women as being high risk. – Summer, staff writer
Related Articles:
---
[ad]