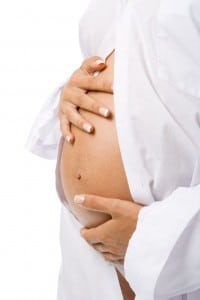 Smoking during pregnancy comes with an assortment of risks and health issues and now researchers have found one more. Infants who were exposed to smoke during the early months of pregnancy have a higher heart defect risk than those who were not.
Researchers from the U.S. Centers for Disease Control and Prevention looked at over 5,000 babies in this new study on the effects of cigarette smoke on infants. Of those studied, 2,525 had some sort of congenital heart defect. The researchers found that infants of mothers who smoked early in their pregnancies had as much as a 70 percent risk of developing a heart defect of some kind.
The findings show that the early months of pregnancy can be a more dangerous place for infants. Any problems in their environment during this early development could seriously affect their health and well-being.
Women who smoke and are thinking about becoming pregnant need to quit smoking and, if they're already pregnant, they need to stop," CDC Director Dr. Thomas R. Frieden said in an agency news release. "Quitting is the single most important thing a woman can do to improve her health as well as the health of her baby."
According to the researchers, stopping smoking before pregnancy could prevent 100 cases of right ventricular outflow tract obstructions and 700 cases of atrial septal defects each year in the United States. Nearly 40,000 U.S. infants each year are born with heart defects. This accounts for 30 percent of infant deaths due to defects each year. Dealing with heart defects in infants costs many hospitals millions of dollars. The CDC reports that in 2004 alone, costs for all congenital heart defects at U.S. hospital totaled $1.4 billion. – Summer, staff writer
Related Articles:
---