I have covered many multiple births over the last year and this one is definitely one of the saddest.
In just 90 seconds, Gracie and Brian Soldani lived a lifetime of joy and grief as their sextuplets were delivered at a San Jose hospital.
First Bruno, then Santino, then Joely. Lucia, Bailey and Briana came next.
Three lived. Three did not.
Doctors said something happened between Sunday, Sept. 9 and Wednesday, Sept. 12. They said Sunday's tests showed all of the babies were alive, but three were born still-born three days later.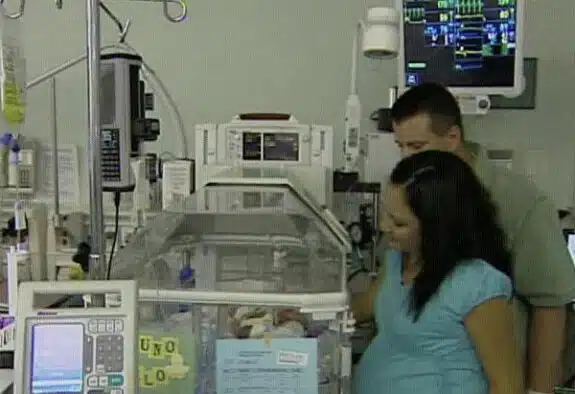 Doctors said they had to perform an emergency C-Section because Gracie was going into kidney failure.
The births were attended by 40 doctors, nurses and technicians at Good Samaritan Hospital on Wednesday at 3:31 p.m. All of the babies weighed more than 2 1/2 pounds.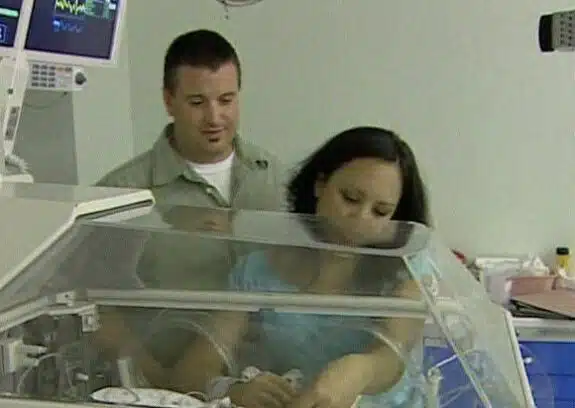 Joely, Bailey and Briana were stillborn. Bruno, Santino and Lucia were whisked to the hospital's neonatal intensive-care unit. On Monday, they were doing as well as can be expected for infants born 11 weeks early, said hospital spokeswoman Leslie Kelsay.
Soldani said one of the babies is breathing on his own, but the other two babies still need breathing assistance.
When the San Jose couple learned Gracie was carrying the sextuplets – still extremely rare even in an age of fertility drugs – they thought about "reducing" the number of babies. It was something their doctors encouraged them strongly to consider to increase the chances of a normal life for the remaining babies.
But, 28-year-old Gracie wrote in her blog, "We just feel in our hearts that after seeing the ultrasound with all the beating hearts as strong as a Vegas strip that we couldn't go through with it."
Hospital officials say Santino can now breathe on his own, but that Bruno and Lucia remain on ventilators, a common occurrence for preemies. The three could be home by late November.
The Soldanis declined to be interviewed.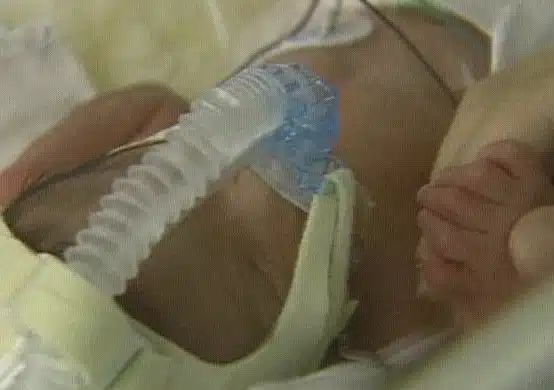 In an entry dated Friday, they wrote, "We love you Bailey Layne, Briana Grace and Joely Clover, for always and always. . . . Please know that we will be with you three always as you will be with us in our hearts and in our dreams. Goodnight our sweethearts."
Carrying six babies was an enormous challenge for Gracie: Imagine multiplying the morning sickness, swollen ankles and tiredness of a single pregnancy by six.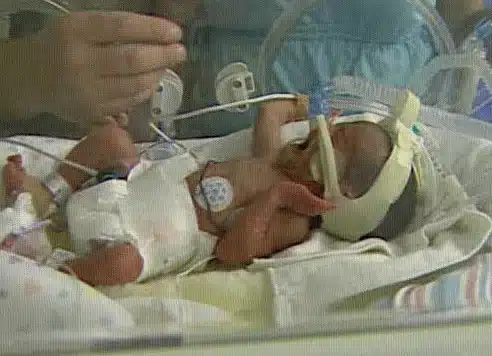 Gracie's doctors urged her to eat 5,000 calories a day. In one day, Gracie wrote, she ate "half a package of bacon, three large slices of French bread, two 7-Ups, two glasses of chocolate milk, 36 ounces of water, cereal, nilaga (Filipino soup), lasagna and French bread, still not even close to 5,000 (calories). Cheesecake and cheesteak are next on my list."
At about 23 weeks, Gracie was hospitalized to prevent her from going into labor too early.
I was completely surprised to read that 3 of the babies didn't make it after being in utero for 29 weeks. This family should feel blessed to have 3 healthy babies. Our thoughts are with them.
Related Articles:
---