Soleil Moon Frye Talks Pregnancy, Motherhood and Organics in this months Baby Couture magazine.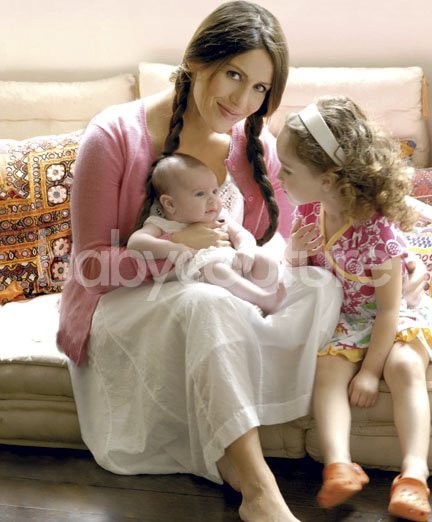 The hands-on mom to two beautiful girls splits her time between motherhood and the eco-friendly boutique she co-owns in Los Angeles called, "The Little Seed."
Here are some highlights of the interview:
On Demi being her birthcoach for both pregnancies:
She is one of the most incredible birthing coaches in the universe. She has a real gift. She is one of the people you want holding your hand when you're bringing a baby into the world, and I've been blessed with an incredible group of family and friends both times.
On the difference between her two pregnancies:
Both were incredible. During my pregnancy with Poet, I was reading every step of the way—"What To Expect When You're Expecting," and other pregnancy books—I had music on my belly, and I think I called my doctor every single day. Ha ha! With Jagger, I was so busy running after Poet and opening the store, that I started having contractions two months before my due date.
Why she started Little Seed:
When I had Poet, and my partner Paige [Tolmach] had her son Jackson, it felt like our eyes were opened to the world for the first time. When you have kids, your perspective changes so much. We both had so many questions about parenthood, and what was healthy for our children. We spent hundreds of hours searching for organic alternatives that were safe and non-toxic, and we realized there wasn't really a safe haven for families to go to. We knew that if we were feeling this way, there must be millions of other people feeling the same way, so we created "The Little Seed."
---
[ad]