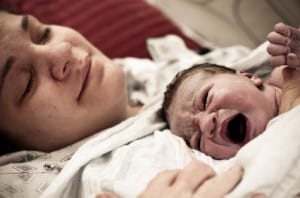 Becoming stricter with their policies, a hospital in Maryland has banned all types of photography inside the delivery suite until five minutes after the baby arrives.
The move made by Meritus Medical Center at the Hagerstown Hospital has been done to protect the privacy of the patient and avoid distractions of the staff. The ban applies to all kinds of video, film or still photography.
Many parents have voiced their disapproval with the move as some believe that the first beautiful moments of childbirth are worth capturing forever. Like Luke Kuchta who just became father to a baby girl and cherishes the snapshots he took of her when she was born.
"This is one of, if not the most important, significant time of your life. To not have pictures is kind of crazy," Kuchta said.
Some lawyers are also claiming that the prohibition has been done out of fear of lawsuits by the hospital.
Brian McKeen, a medical malpractice attorney says,

"Hospitals don't want evidence generated that could be used against them in a court of law. They do it to hide the truth."
Doctor Stephany George of the Parma Community General Hospital,  which allows cameras, says that she doesn't have any problem with the use of the cameras in the delivery room but can understand why the ban has been put into practice.
"Having cameras in the delivery room is an individual decision has to do with the level of comfort of the hospital the nurses the attending the patient. For me if there were an issue that needed a quick intervention all you have to do is say step aside," she says.
The Meritus Medical Center, however, is not ready to lift the ban because they think the use of cameras distracts everyone from the birth process.
Spokeswoman Mary Rizk said Monday that the policy is in line with those at regional medical centers in Baltimore, Annapolis and western Maryland.
– Atula, Staff Writer
Related Articles:
---
[ad]