Soopsori makes extraordinary wooden toys for kids that are 100% recyclable. The Korean company only uses natural wood without using bolts or paintings. Their packaging can be reused 100% since it does not contain unnecessary decoration or harmful surface coating.
Each wooden toy has its own unique color and texture depending on its species of wood chosen for that product. Soopsori carefully selected 20 types of natural wood to manufacture the natural featured toys.
Unlike color-painted toys, Soopori toys are not only safer but they also have the natural scent of tree because the natural wood is still alive and breaths although it is manufactured.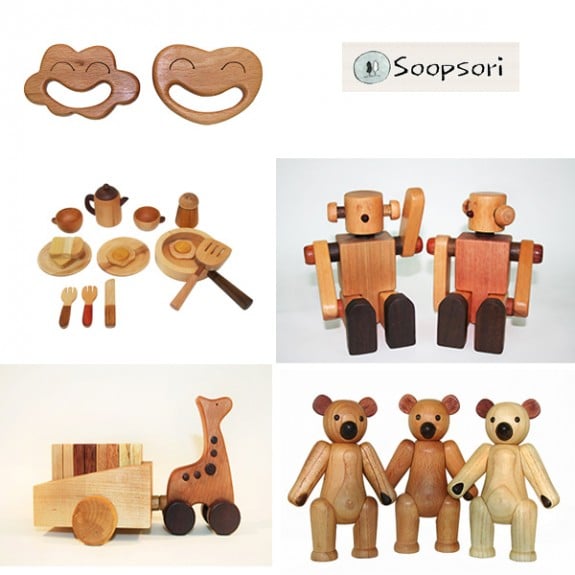 ---
[ad]