As Canada's first family, the Trudeaus, finish up their whirlwind trip to Washington, DC, the world has lots of questions about Prime Minister Justin Trudeau and his wife Sophie Grégoire Trudeau.
Hadrien continues to master the high-five even under pressure w @justintrudeau @potus #cdnpoli pic.twitter.com/wrhGk5ribJ

— Adam Scotti ??? (@AdamScotti) March 10, 2016
Married in 2005, the couple are parents to Xavier, 9, Ella-Grace, 7 and Hadrian, 2. Last week Sophie sat down with Katie Couric to discuss her life now that her husband is the leader of Canada, and how she balances her new role as 'First Lady' and motherhood.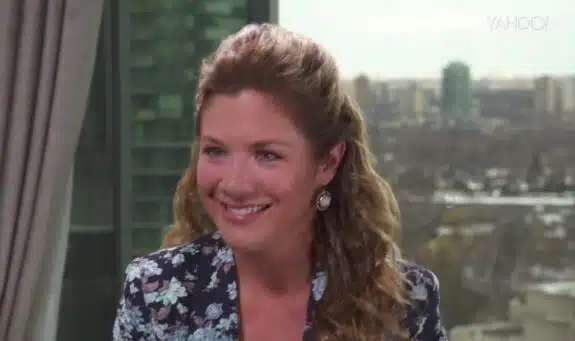 One part of the conversation that was particularly interesting to me – when she revealed that she was still nursing Hadrian.
And while moms around the world breastfeed their babies for an extended period of time, they don't always have the platform that Sophie has to normalize it. And that is exactly what she did.
"I think that it's a woman's choice. I breastfed my three babies and I also gave them formula. I don't judge what your decision is. I'm very much interested in Women's health. So I read about nutrition and sleep patterns and exercise and everything that has to do with women's health. Any yes, there are scientific facts that prove that breast milk is amazing. So if I can continue to feed my child – even if he's 2, I'm not going to stop. If he wants it, I think it's a beautiful bond and I encourage it. But like I said, I also gave formula to my kids. So come on. Find your own balance. "
During an interview with Chatelaine Sophie apologized for being late, revealing it was because she was getting Hadrian down for a nap. "I still feed him," she told the magazine, with a frown that is half pleased and half embarrassed. "I know he's my last one; it's a little hard to give it up."
Sophie and Justin have been compared, Katie said, to The Kennedys.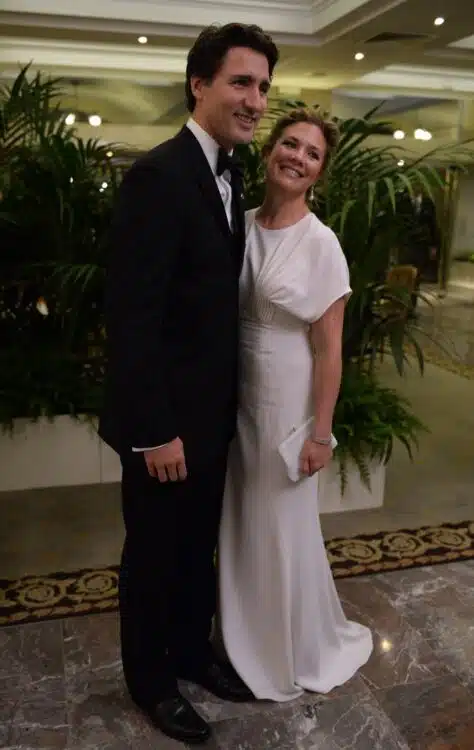 But the mom of three told the host, "I don't make much of comparisons in general.  It's not how I think people construct themselves and I don't think it's a healthy way of dealing with your own reality."
Adding, "What people see on television.  The fancy events that we go to and the nice dresses, that is a part of my life – a small part of my life.  And my daily life is mostly spent with my kids and raising them."
Her husband may be the Prime Minister of Canada, but she is a real mom like the rest of us.