Wooden toys are wonderful – they are nice to look at, they are durable enough to survive toddlers, and they rarely require batteries! Some of my son's favorite toys are of the classic wooden variety. I could not be happier about that, because they encourage creative play rather than mesmerizing him with bells and whistles. If you agree that wooden toys never go out of style, here is an Etsy shop to keep your toy chests stocked – A Toymaker's Daughter.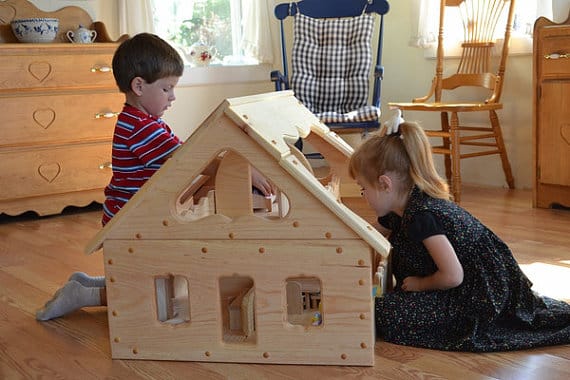 A Toymaker's Daughter has been building toys for over 25 years,  from their shop in Maine out of Northern White Pine!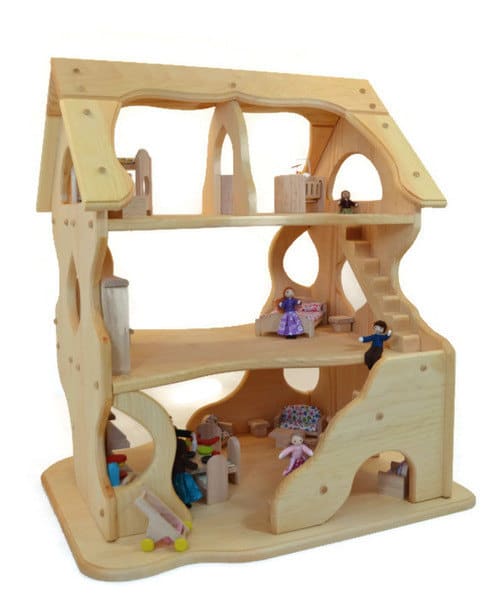 Their best-sellers are their dollhouses, which come in a variety of colors and feature open-concept layouts. Each house comes with upholstered furniture and a freestanding ladder, and the deluxe sets include a swing set, fence pieces and a decorative tree. How picturesque!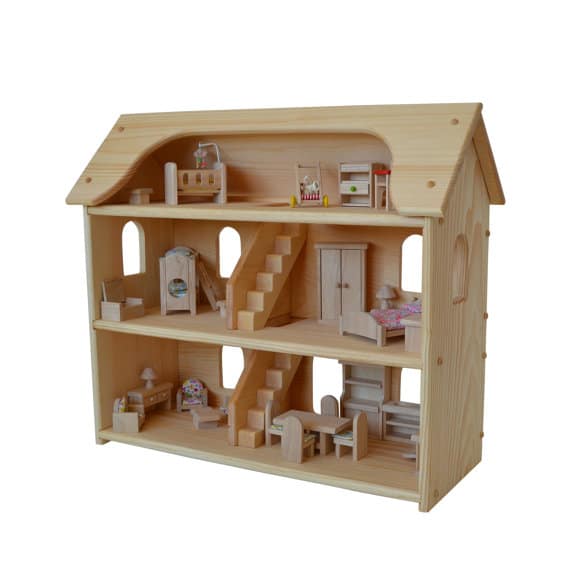 If you're looking for a more gender neutral option, A Toymaker's Daughter also makes charming play barns. Each little farm is equipped with a ladder, free standing partition, foldable corral and feeding trough. The deluxe set also includes a tree and a hand-knitted 12 piece animal set – too cute to pass up.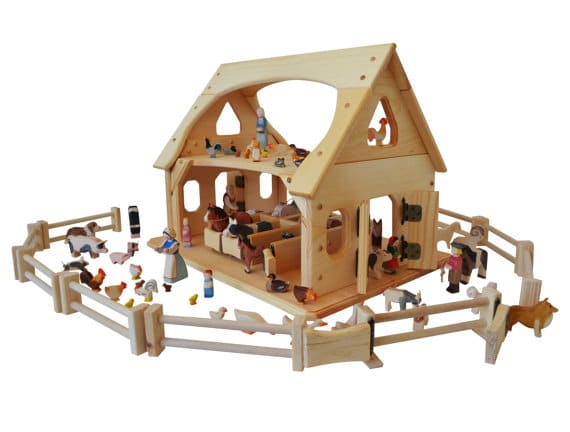 What's great about both the dollhouses and play barns is they come fully assembled. No mess, no fuss, these toys come ready to play. Another notable feature is that all houses and barns have working doors. My son loves to open and close doors, so that aspect alone would keep him entertained for a while. A Toymaker's Daughter really hit the nail on the head with this masterpiece collection.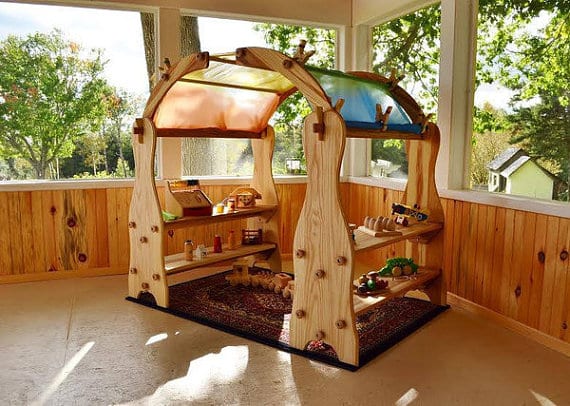 ---
[ad]