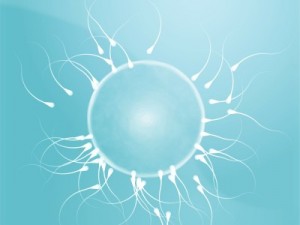 A new national research project in Australia, has proved 'that the sperm actually prepares the female body for nurturing the fetus and in some cases runs the risk of being rejected by the woman if not entirely compatible with her body mechanics.'
In a breakthrough research conducted under Professor Sarah Robertson of University of Adelaide it was revealed that sperm has many more roles to play than just fertilizing the egg. The researchers found that there are certain molecules that are also present with the semen that help prepare the female body for the task ahead of looking after a fetus.
Also, while some sperms are compatible with the female reproductive organs, some are not and this may also be one of the reasons for a failed pregnancy in spite of perfectly healthy sperms.
"We used to think that if a couple couldn't get pregnant, and the man's semen test was normal, the problem lay with the woman, but it appears this is not always the case. We have discovered that sperm doesn't just fertilize an egg, It actually contains signaling molecules that are responsible for activating immune changes in women so they can accept a foreign substance in the body, in this case sperm, leading to conception and a healthy pregnancy." Said Dr. Robertson

"It's rather like a two-way dance."
She explained that while the sperm prepares the body for a healthy pregnancy, it is the female body that decides whether a particular sperm is compatible and good enough for fertilization or not. "That's where the dance can go wrong with some couples if the male signals are not strong enough, or if the female system is too choosy," Professor Robertson said.
The professor hoped that if the two different activities happening inside the female body once the sperm enters could be better understood, it could solve problems for many couples who are finding it difficult to get pregnant or struggling with miscarriages. She is now looking for nationwide women participants aged 18 to 40 to help her extend her research. – Atula, Staff Writer
---
[ad]