Every mom wants to look fresh and fashionable when they are out with their babes, but we don't all have the budget for designer items.
I have long loved Timi & Leslie's Charlie bag. It is stylish, functional and perfect for the day out, with or without your kids. It was also given some star power a few years ago when Jessica Alba carried it just after the birth of her first child Honor.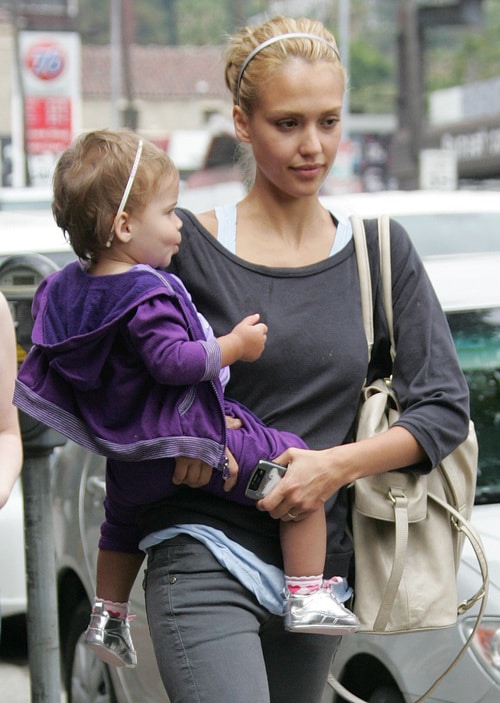 I have also been a Burberry fan for a very long time, so I was surprised to find that Burberry and Timi & Leslie had something in common – their diaper bags look very similar!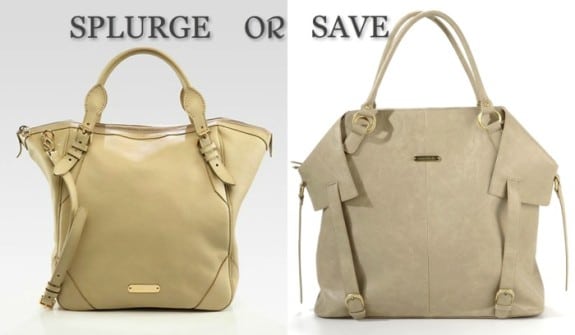 Burberry's Carolina Pebble-Grain Leather Diaper Bag(left) is flawless. This gorgeous 'calf leather carryall for baby, topped with notice-me buckle straps and signature goldtone hardware, is a mom on-the-go's best friend.'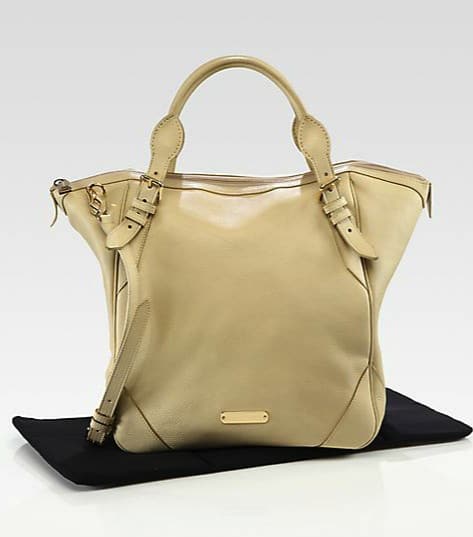 It measures 12″W X 12″H X 8″D, includes a change pad, lots of pockets inside to keep your items organized and has two carrying options; shoulder strap or top handles. Sounds perfect right? It is – except one little detail…. the price. This hot little tote is $1600!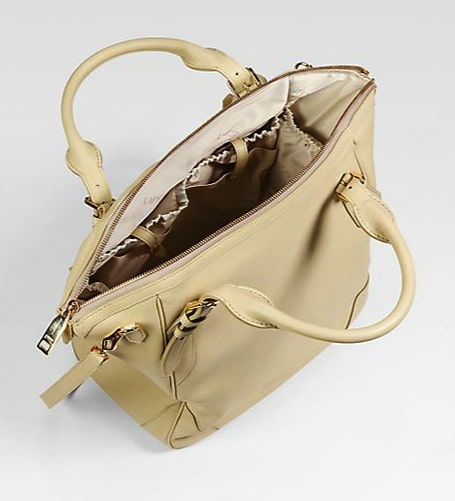 Going back to Timi & Leslie's tote. Their Charlie bag is 15.5"H x 17"W x 4.75"D x 7"HD, and comes with an insulated bottle tote, a zippered sac to put away soiled clothes, a changing pad with a front mesh pocket, six interior organizational pockets and an additional clutch that you can use as your purse.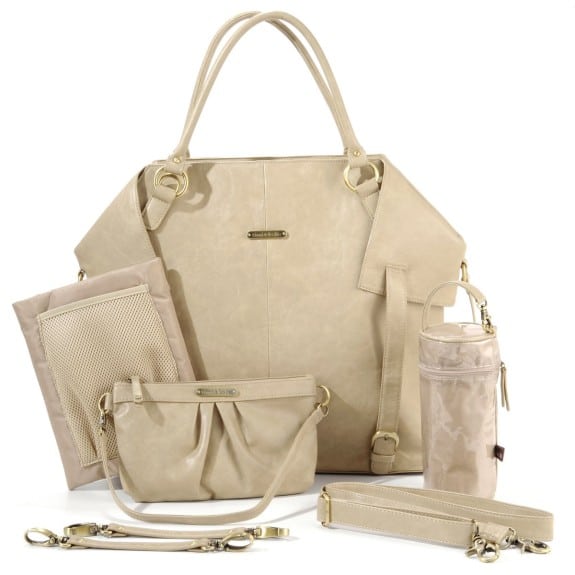 It also has a shoulder strap, top handles and stroller straps so you can hang your bag from your stroller. Price – $150!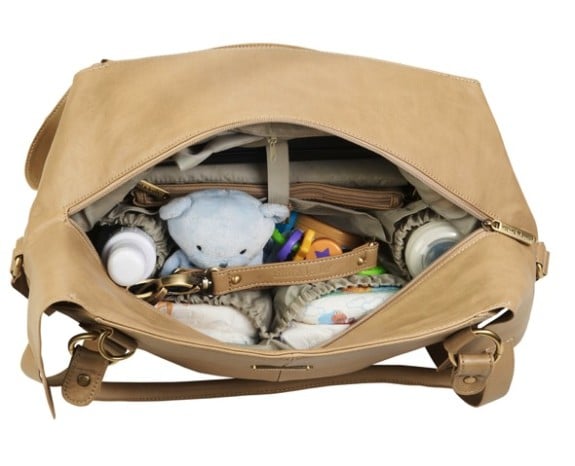 Now to be fair Burberry's version is made from a very luxe leather, while the Timi & Leslie bag uses a PVC free faux leather. But from my experience, diaper bags tend to take a bit of a beating so this may actually work in their favor as faux leather is known to be more durable. My oldest also once threw up on my diaper bag and that is not something you would never want to have happen to a designer bag…
So what do you think? Would you splurge to have the $1600 bag or would you be proud to carry one for $1450 less?
---
[ad]