A very pregnant Kristen Bell was seen on the set of 'House of Lies' on Tuesday November 18th in Los Angeles. Possibly dressed for a scene, the actress showed off her growing belly in a black tank top, matching black pants and a blue blazer.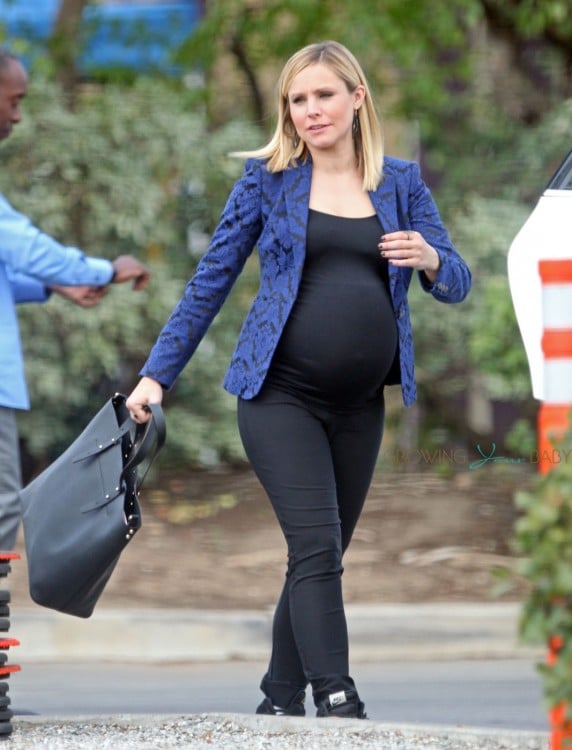 Afterwards she was spotted looking more casual in a light blue top, jeans with a cardigan thrown over her shoulder.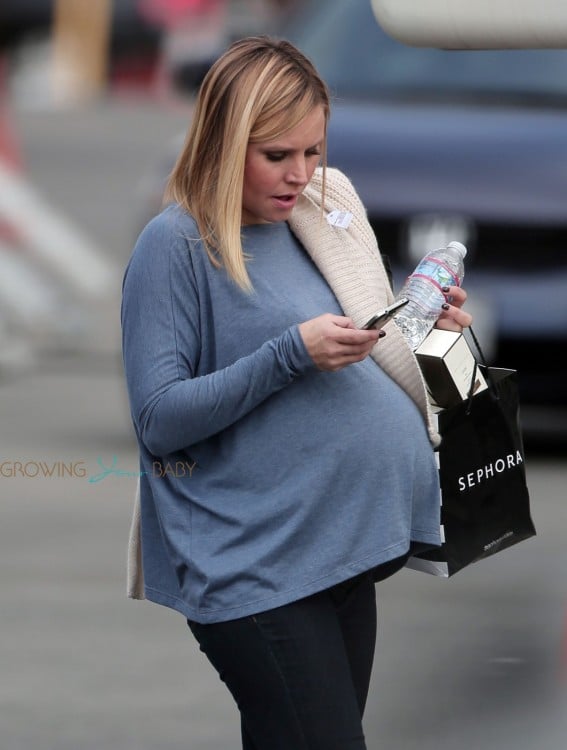 Pregnant with her second child Kristen recently revealed that her 19-month-old daughter Lincoln is very excited about the new baby.
"She's very interested in the shape of my belly. Very interested in offering it water and crackers and giving it smooches," the mama-to-be gushed to US Magazine. "She could just be mimicking what we're doing but I have a hunch she knows what's happening."
This time around her cravings vary.
"I just like food. If it can be digested, chances are I'll want it," Kristen joked to the magazine. "Pretty much what I normally eat, which is fairly healthy, but I give in a lot more to cravings. It occurs to me more often how delicious Kettle chips are when I'm pregnant. I give into my cravings more often because if I'm not going to do it now, when will I do it?"
{PACIFIC COAST NEWS}
---
[ad]