In NYC last week one of our favorite eco-friendly toy companies, Sprig Toys introduced their new 2010 Collection. Winning the Specialty Toy of the Year award for their Captain Owen's Dolphin Explorer Boat, the Colorado-based company showed their new toddler line, new characters, and some exciting stuff that will be launched later this year.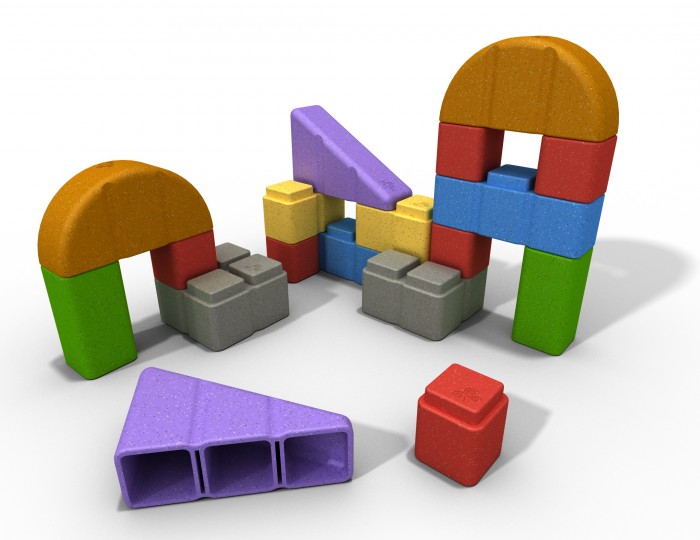 Targeted at kids 1+, this new collection of toys will include Sprig Eco-blocks, a Shape Stacker called Shake 'N Stack and a 4 in 1 Sand Truck that comes apart to feature a shovel rake and sand container.
Additionally, manufacturer Wham-O, Inc. has joined forces with Sprig Toys, Inc. to offer an innovative line of battery-free, kid-powered preschool products under the new Wham-O® Jr. brand. The strategic partnership will enable Sprig's eco-friendly specialty line to be offered on a greater scale and will give Wham-O access to Sprig's proprietary material Sprigwood™ – a durable, child-safe, bio-composite made from reclaimed wood and recycled plastic.
Sprig Toys is one of my favorite companies. The sawdust used to make these toys would normally be incinerated, but instead Sprig mixes it with recycled plastic to make a product that should last for years, if not decades. This technology should not only be applauded but supported. Their new partnership with Wham-O will means that more toys will be made of materials that would normally sit in landfills.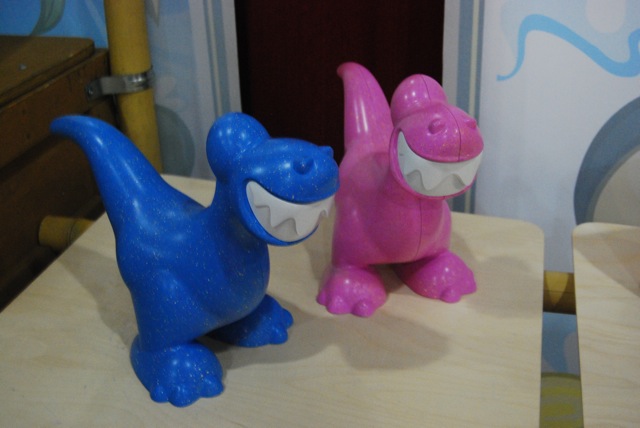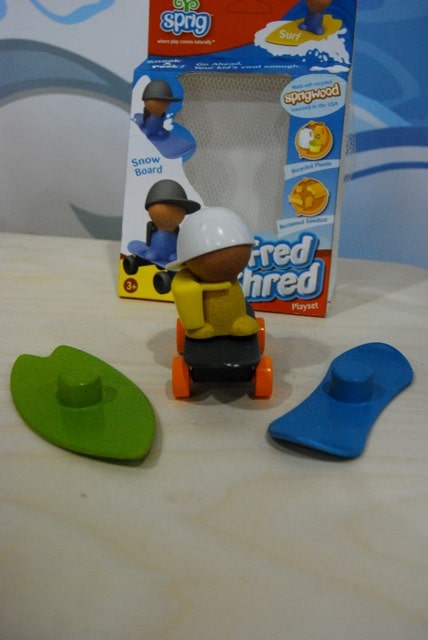 Also, look for the company to introduce its Princess line later this year!
Related Articles: