The first styles of Stella McCartney's new spring/summer 2011 line are now available, and they look fabulous!
The easy pieces in organic cotton, linen and viscose are as comfy and kid-friendly as they are stylish!  For little girls the collection includes several sweet dresses and tops in a lovely bird print, as well as a waterproof hooded jacket, comfy sweaters,  skinny jeans and cargo pants with zippered hems, a funky pant-skirt with star yoke, and a retro culotte-suit!
For boys the collection is equally as fun with a couple of slim fit jeans, button-front shirt with stand up collar, comfy hooded sweatshirts, long-sleeved t-shirts and shorts.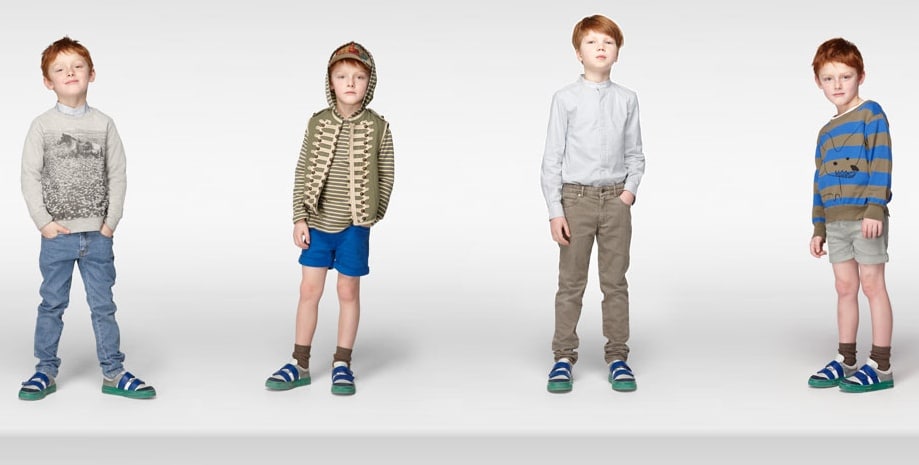 Stella McCartney's spring/summer 2011 collection also has a few choice pieces for babes, including gorgeous organic cotton/cashmere blend pants and a matching striped sweater!
The baby collection is available in sizes from 0 to 2 and boy/girl collections are available in sizes from 2 to 12.  With such a wonderful collection of everyday wearable pieces there is sure to be something to keep all tots comfy and looking fashionable! – Belinda, Staff Writer
---
Related Articles:
---
[ad]