Just one more turned into three more when Laura Partridge's split and then split again creating identical triplet.  A completely spontaneous event, the odds of having identical triplets has been pinned anywhere from 1 in 500,000 to 1 in 5,000,000.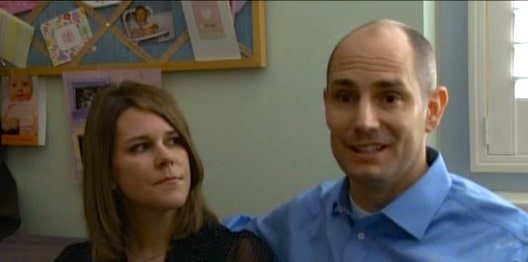 Already parents to Stephen, 3, and Stella, 17 months, Laura and her husband Brad were shocked to find out they would be expanding their family to 7!
"We were hoping to see one healthy heartbeat, and my doctor said there are two," said Laura Partridge, 34. "Honestly, I think I blacked out for a second. I don't remember her saying there are three."
The Partridge babies are only the third set obstetrician Dr. Gilbert Webb has seen in his 27-year career. Through ultrasound, Webb could see that the babies shared a placenta, indicating they are identical.
"With today's ultrasound, it is possible to very clearly see the membranes which divide the babies and affirm with complete certainty that they are identical," Webb said.
Sonja, Sylvia and Scarlett arrived March 19 weighing more than 3 pounds each.   They are expected to remain in intensive care at Mercy Children's Hospital in Creve Coeur for the next few weeks.  From the images it appears all three babies are breathing on their own, which is a huge obstacle that preemies struggle with.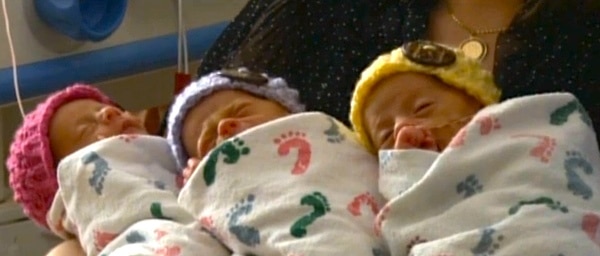 Laura told Stltoday.com that said they already have an army of relatives, neighbors and church friends lined up to help with the babies.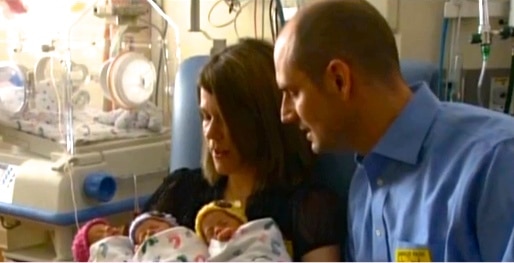 "The next couple years are going to be a great strain, but everyone is just so anxious to help, it's been wonderful," she said.
A fellow triplet mom, Shelby Moran offered some advice for the new parents.
"If you feed one, feed the other two at the same time. Same goes with diapering and dressing," Moran said. "Some days will be great, some will be really hard, but just breathe and have faith."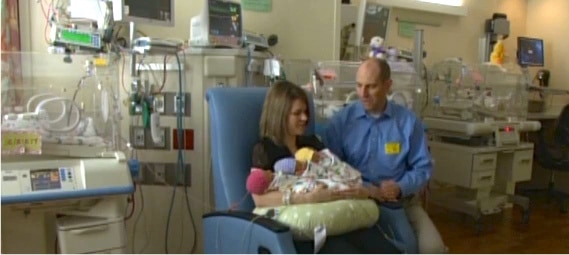 ---
[ad]