The new Star Wars movie opens in theaters on December 18th, and Thinkway toys have some pretty awesome interactive toys for fans of the franchise.
My favorite character is R2-D2 and they have created a remote control version of the droid that kids can bring him to life in their own homes!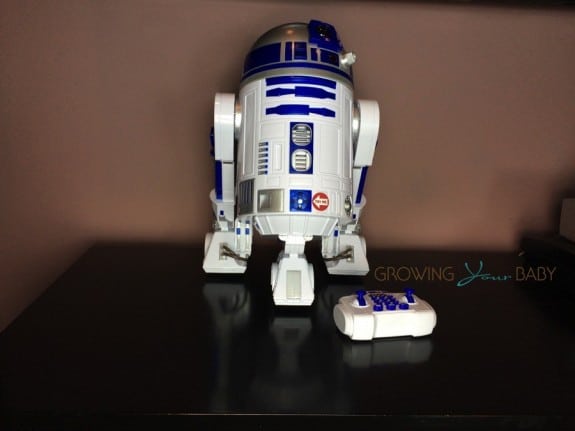 We have been testing the guy above for the past couple weeks and love all of the cool features that Thinkway Toys has added to him.
Out of the box, parents will be happy to know that there isn't any assembly required to get their R2-D2 Interactive Robotic Droid going. He does come with batteries, but Thinkway Toys recommends that parents change the batteries in order to ensure that he works perfectly. The remote control does not come with any batteries so be prepared with some to get him up and running.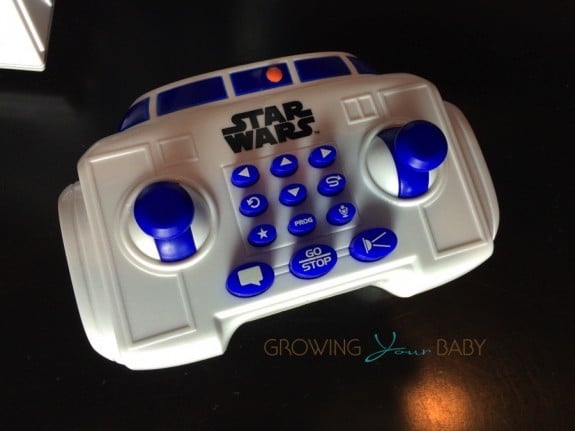 Easy to use, fans can send instant or pre-programmed commands to R2-D2 via his remote control. He has 10 program buttons and can do over 1000 programmable action combos! His body moves forward for walking and his head turns while he talks – just like the real version from the movie.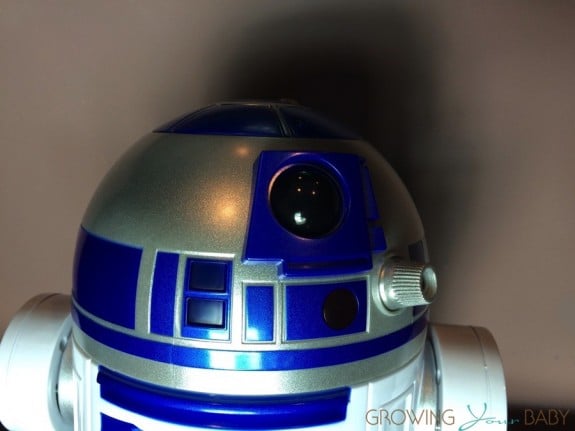 Thinkway Toys has included over 20 sound effects, lights and actions and he projects an image of Princess Leia on the wall.
We have created a video to show the R2-D2 Interactive Robotic Droid in action. Please check it out!
As you can see from the video above we are in love with this guy and think he will be the perfect gift for the Ultimate Star Wars Fan this holiday season!