Fashion house Stella McCartney has debuted its new Get Back capsule in celebration of The Beatles. Named after a track from their final album and an upcoming documentary, the line introduces the iconic band to a new generation of music lovers through monochromatic graphics, vibrant prints, and eco-friendly pieces, many of which can be easily worn by both girls and boys.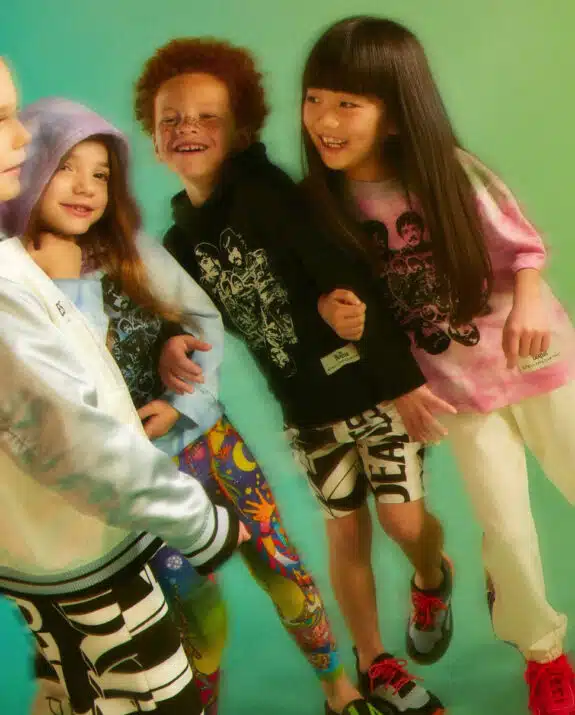 The collection, which is designed with 100% Organic Cotton, runs from size 2 to 10.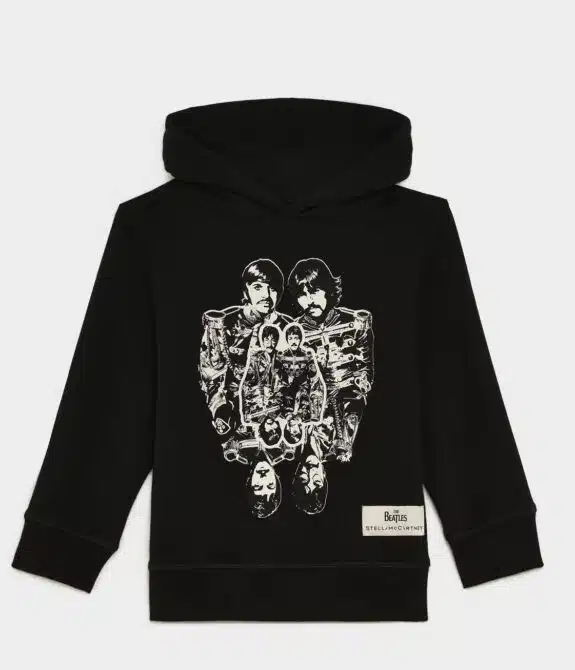 The casuals include an all-black hoodie with the entire band, a graphic crew neck sweater, a tie-dyed shirt, a plain white shirt, and a bucket hat.
Their woven collection features a more whimsical pattern used to create a dress, swimsuit, leggings, and cotton top.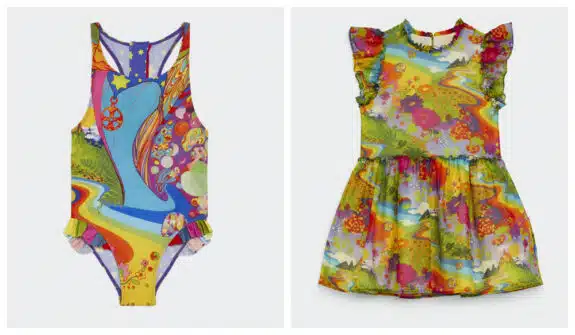 My favorite piece is the satin Sgt. Pepper's bomber jacket. Perfect for dressing up or down.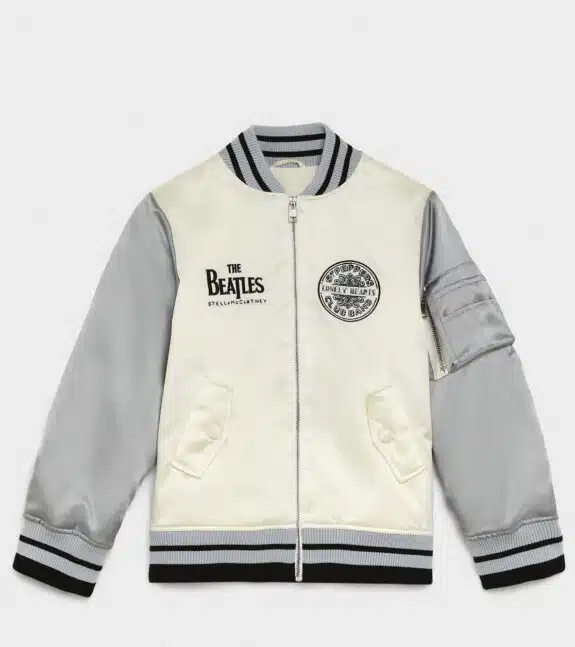 Most pieces include an outer tag with the collection information on it.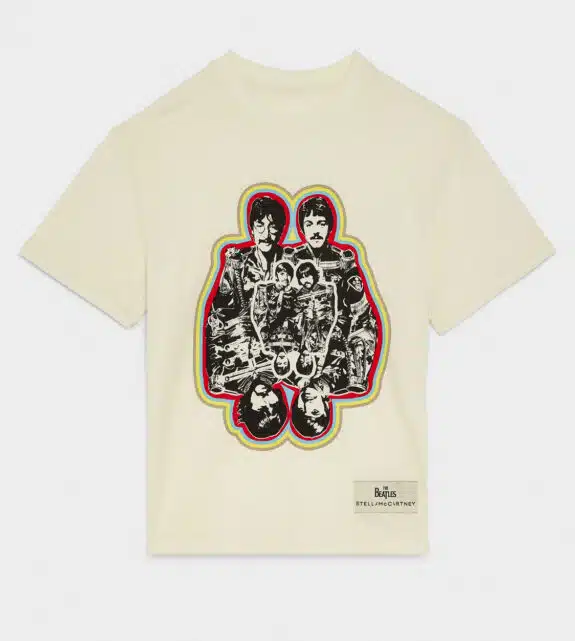 Prices range from $110 to $305.