Just in time for Halloween Stella McCartney's has added some glow-in-the-dark designs to her Autumn/Winter 2011 collection.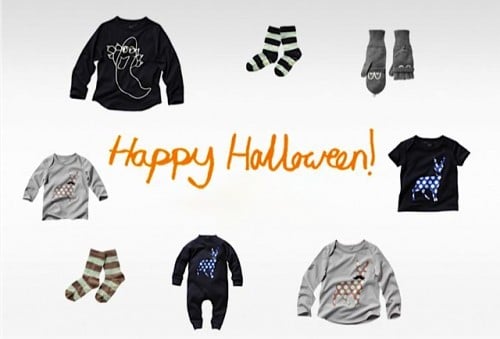 For children the special collection includes a navy organic cotton tee with glow-in-the-dark ghost, mittens, and a gray girl's tee with a glowing, moustached deer, and funky glowing striped socks!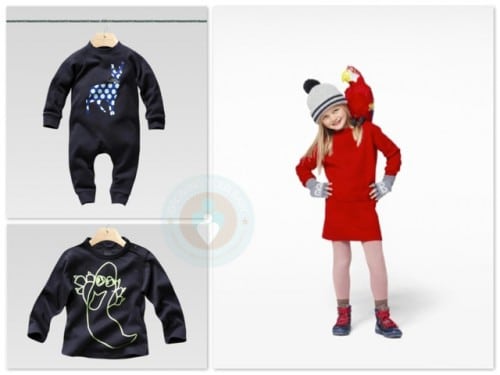 For babies the collection includes the same tees as for older children as well as a wonderful navy blue romper with glow-in-the-dark deer design.
What little one doesn't love glow-in-the dark?! And this year, why not spice up that seasonal Halloween wardrobe with something a little different. Like all of Stella McCartney's designs, her Halloween collection is just perfect for kids with out being too loud or too bright. We love it!
Related Articles:
---
[ad]