Steve Nash who recently divorced his wife last year, strolled through the park with his twin daughters Lola and Bella and baby son Matteo today in New York City.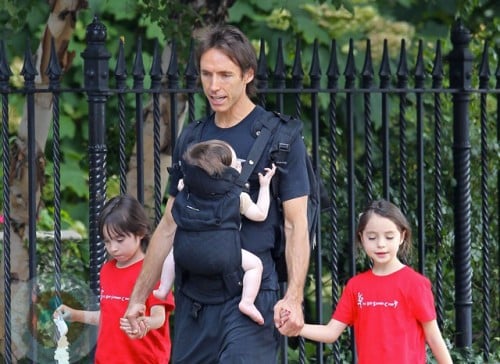 The Basketball player kept all 3 kids happy by holding his girl's hands while wearing his sleepy son.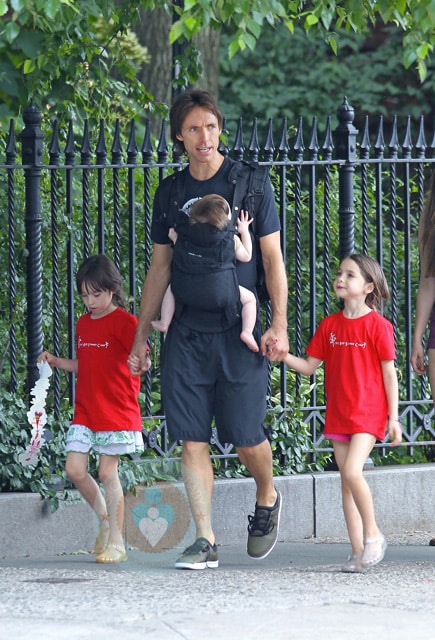 Now that the NBA players are locked out, Steve will have more to spend with his kids. He also may be cleaning house.  The point guard jokingly tweeted that he's selling off his gear saying,
NBA lockout day 1: Since player photos've been taken off team websites I'm havin a garage sale of all my suns gear @canal & broadway. Cheap.
Steve wears Matteo in a lillebaby EveryWear Carrier.
Related Articles:
{INFphoto.com}