I am a huge fan of Stokke Baby's designs. Every piece in their collection is not only beautifully created, but often they're created to be used with your child for many years. Debuted this week, the new Stokke Home flexible newborn system is a gorgeous new nursery collection that brings functionality and style into your baby's room.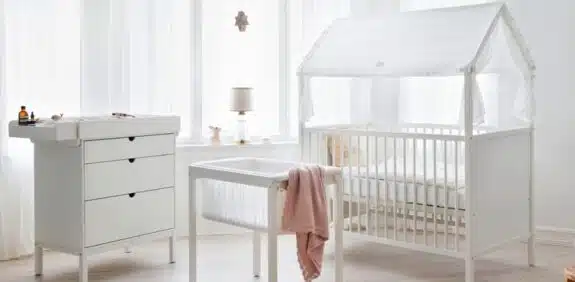 Just like many of their other pieces, the line is created to be used during different developmental stages, and grow with your child as they become more independent.
From birth parents can use the home cradle($349) either with the frame, or attached to the Stokke Home crib. The soft, light textiles of the cradle give your baby plenty of airflow and a cozy environment to rest, sleep and dream. At nighttime, keep your baby close by your bed – the cradle´s small footprint allows you to fit it into any sized bedroom.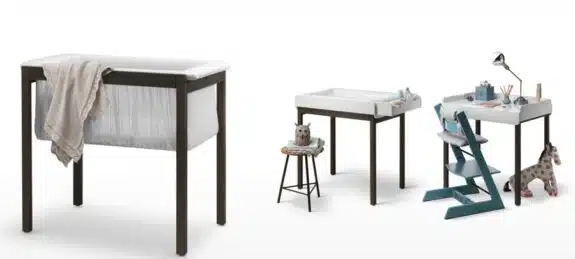 The flexible Changer($249) attaches to the dresser, the bed and the cradle stand. Versatile, it can be used on top of the Dresser, Bed or Cradle stand, and attaches safely to all components. Protective sides and a padded mattress offer a safe and comfortable place to change your baby.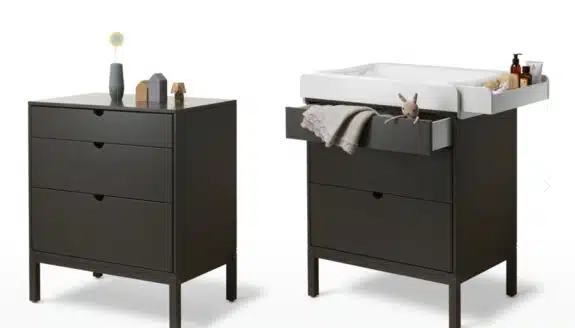 The Dresser is the perfect height for changing your baby when the Changer is attached. The spacious, soft closing drawers offer plenty of room and give easy access without letting your baby out of sight. Depending on how you arrange your room, the Dresser with Changer allows for both sideways and parent facing changing positions.
My favorite piece in the collection, however, is the Stokke Home crib!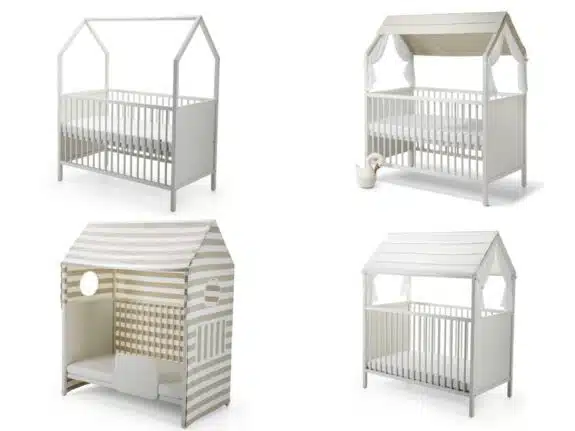 Together with Cradle, Changer and Dresser, it offers countless possibilities for designing the perfect room for your newborn. A home within a home – especially for your baby. The clean lines of the Crib($699), together with its distinct house shape turn this Crib into the centerpiece of the nursery.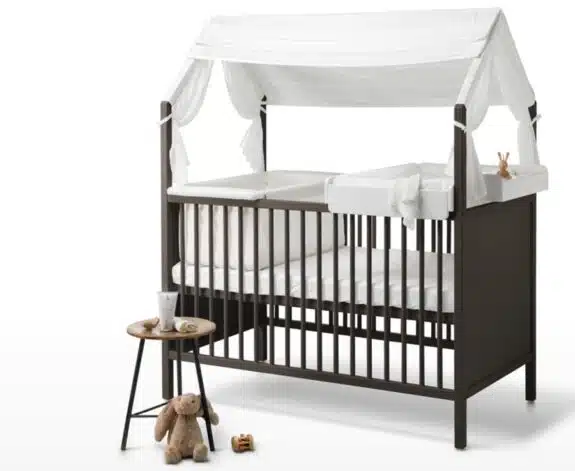 We offer a range of textiles designed to create a protective and calm ambience for your baby, or a playhouse for your child. Not only is the concept ideal for your newborn as well as your growing child but it is also flexible enough to be customized no matter the size of your nursery. Once it is safe for the baby to climb in and out of the Crib, you can remove one side panel for easy access.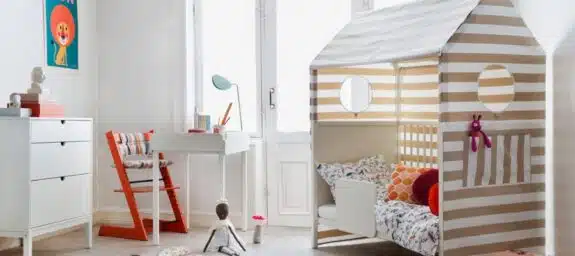 When your child outgrows the Crib around the age of 5, you can continue using it as a sofa and playhouse.