Health Canada along with Stokke LCC, today announced a voluntary recall about 875 Steps Bouncers because the bouncer may not attach properly to the Steps Chair despite the locking indicator turning green.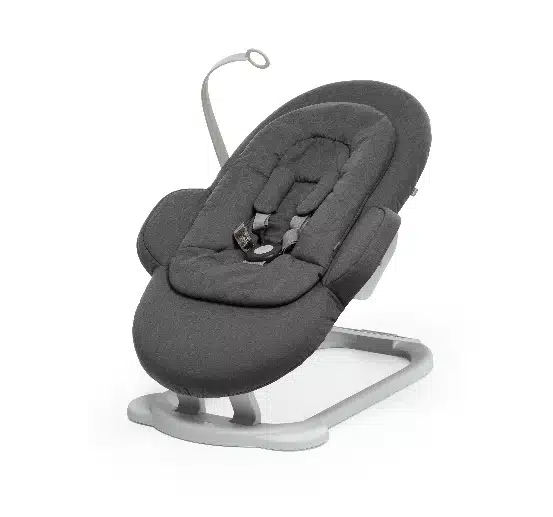 Consumers who own both the Steps Bouncer and the Steps Chair set may experience the Steps Bouncer not attaching properly to the Steps Chair despite the locking indicator turning green.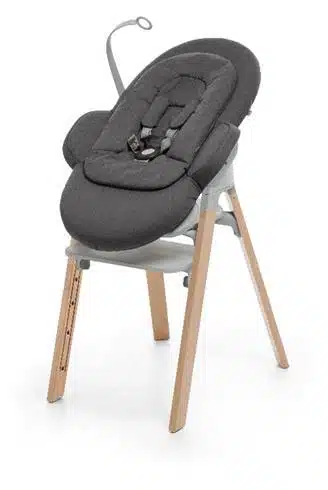 This poses both a fall and injury hazard to children.
As of June 26th, 2019, the company has received no reports of injuries in Canada.
This recall involves the Stokke® Steps™ Bouncer, which can be used alone or as an accessory to the Stokke Steps High Chair. The following models with serial number 119BA000000 are affected:
| Model Number | Description |
| --- | --- |
| 483201 | Steps Bouncer US Blue |
| 483202 | Steps Bouncer US Greige |
| 483203 | Steps Bouncer US Pink |
| 483204 | Steps Bouncer US Gray Clouds |
| 483205 | Steps Bouncer US White Mountains |
The affected products have date codes from 1/2/14 through 12/21/18.  The bouncer has a seat pad, 5-point harness, and toy hanger and comes in a variety of colours.

Consumers should immediately stop using the recalled Stokke Steps Bouncer in combination with the Stokke Steps Chair and contact Stokke for a free repair.
Visit the company's website to check if the bouncer is included in the recall. Once confirmed, consumers should register on the site to receive repair instructions. Consumers can continue to use the Stokke Steps Bouncers and the Stokke Steps Chairs separately.
For more information, consumers can contact Stokke by telephone toll-free at 1-877-978-6553 Monday through Friday, by email.