Prosthetic limbs can cost thousands of dollars. For children born with missing parts of limbs, this can sometimes mean learning to work around their disability rather than having the chance at achieving full use of a limb.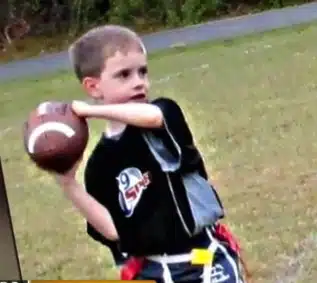 But not for Holden Mora.
This 7-year-old boy has one of the most innovative prosthetics ever made, and at only a fraction of the price of conventional prosthetics.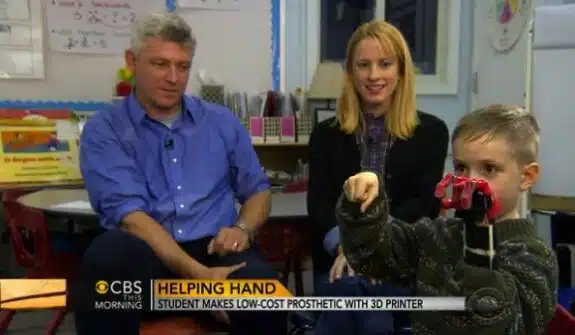 Made with a 3D printing machine, the prosthetic hand is made of plastic. The total cost is somewhere around twenty dollars, and even Holden—who loves to show off his new hand—knows how amazing that is.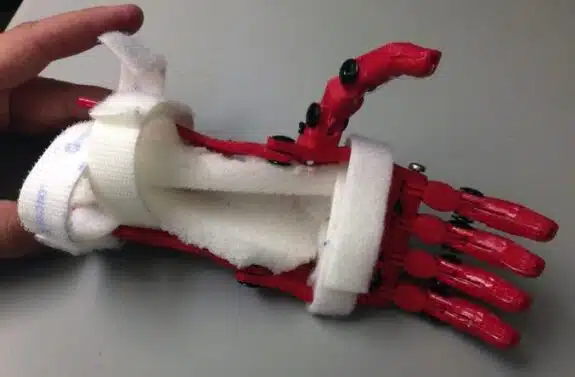 "So, when I bend my hand in like this, it closes. When I bend it like this, it opens," he said, showing off his device to CBS reporters. "It's an amazing twenty dollars. And normally materials cost a lot. Like a thousand dollars."
Created by a college student, the 3D printed hand was fabricated using the instructions posted on the Internet blog, "Cyborg Beast" and then customized to fit Holden.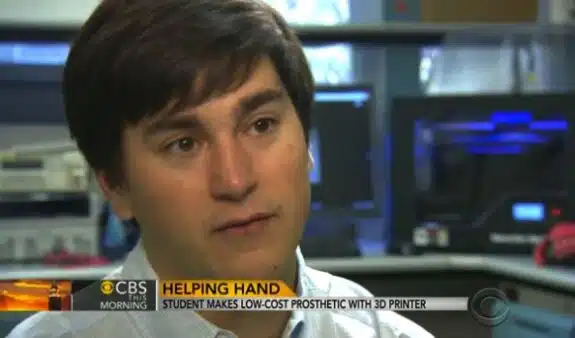 "So, the way this works is that it straps on to Holden's hand and on the end of his forearm," Senior Jeff Powell, biomedical engineering student at the University of North Carolina at Chapel Hill, told CBS. "When he moves his wrist in, the fingers close and when he moves his wrist out, the fingers open."
Powell had learned about Holden and his family from a college professor and was inspired to find a way to give Holden what most of us take for granted.
"To be able to eat dinner while holding a knife and a fork at the same time, to be able to grab onto his scooter or bike with two hands, maybe even swing a baseball bat if we get it strong enough," Powell said. "I don't want him to be limited by a condition that he was born with. It's about enabling him to do anything that he wants to do."
But for Holden and his parents, it's about so much more than just the use of a hand.
"He's less likely to be underestimated," Holden's father, Peter, told CBS. "When he has a device like that, people won't look at him and be like 'Oh, you can't do that.'"
"There are times when he doesn't necessarily like for kids to ask him about his hand," his mother, Bridget, told CBS. "And because the 3D printed hand is so cool, I think that gives him the confidence to talk about his hand, which I love."
Because of the amazing success with Holden's hand, Powell has started a crowd-funding campaign, the Helping Hand Project, to raise money so that other children can get the device as well. Eleven children are already waiting, and Holden says that there should be many, many more.
"Well, I am actually really happy," Holden said. "I think it's true that when I get the best hand, they'll make more like it for those kids and then they'll have the best kind of hand, too."
Related Articles:
---