We've long been told that breakfast is the most important meal of the day. Now a new study by the public health experts at Cardiff University reports that there really is a direct and positive link between a pupil's quality and consumption and their educational performance.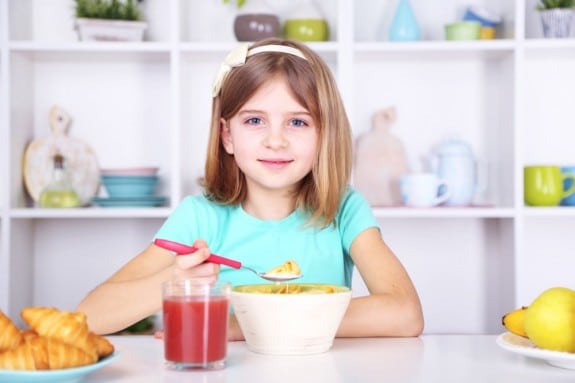 The study was the largest of its kind, involving 5000 children ages 9-11 from more than 100 primary schools. The research has been published in the journal Public Health Nutrition and offers very strong evidence of the connection between positive breakfast dietary behaviors and measurable academic attainment.
Pupils participating in the study listed all foods and drinks consumed over a period slightly longer than 24 hours to include two breakfasts. The children reported eating a number of healthy breakfast items, but all dietary behaviors were noted including the number of sweets and crisps, and portions of fruits and vegetables. One in five children ate unhealthy items including sweets for breakfast, and it was shown that those choices had no positive impact on their educational attainment. But for the children who regularly ate a better quality breakfast, higher educational outcomes were achieved by a 2-to-1 margin.
Dr. Graham Moore is a co-author of the study who believes that linking this new data to real world educational performance might mobilize schools to encourage their young students to eat a healthier school breakfast where available. Many schools in the UK now offer breakfast for their pupils  – and the children who take advantage might realize significant learning improvements through that one simple act.
With research showing that odds of achieving an above average educational performance rose two times higher for those who ate a good breakfast compared to those that did not, it's more than a matter of making smart nutritional choices that benefit a child's overall health. Parents and schools now have strong demonstrable proof that a healthy breakfast might make it easier to learn and deliver educational improvement.
---
[ad]