In a new study, reported in the journal PLoS Computational Biology it has been proven that when a mother breast feeds her baby, a "trust" hormone is released, enriching the mother to child bond.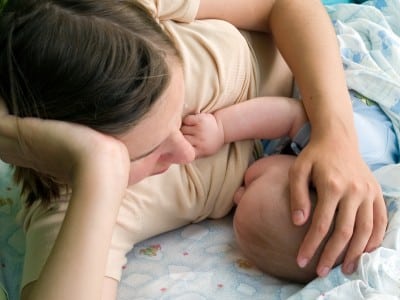 The hormone Oxytonin is released into the mother's brain, the same hormone that produces contractions during labor and allows milk to flow from the mammary glands.
Studies show the hormone reduces fear and prompts feelings of trust and confidence.
When the baby suckles, specialized neurons in the mother's brain release the hormone in intense bursts from the nerve endings.
One professor involved in the study says the findings could be used to explain other similar brain activities.
Related Articles: