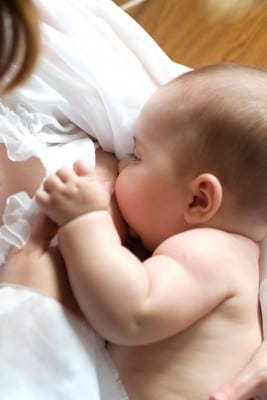 A new U.S. study that challenges the long-held belief that immune system chemicals passed from mothers to newborns during breast-feeding offer babies equal protection from disease finds that breast milk's protection against respiratory infections is stronger in girls than in boys.
The Johns Hopkins Children's Center-led study of 119 premature babies in Buenos Aires, Argentina, found that breast-feeding offered more protection to girls than to boys and that formula-fed girls had the highest risk for severe respiratory infections.

Formula-fed girls were eight times more likely than breast-fed girls to develop serious respiratory infections requiring hospitalization and were more likely to develop such infections than breast-fed and non-breast-fed boys.

The study also found that breast-feeding didn't appear to affect the number of infections, but rather their severity and the need for hospitalization. This suggests that breast milk doesn't actually prevent respiratory infections, but does help a baby fight an infection.
This information is especially important for infant health care in developing nations, where antibiotics and other treatments are scarce and where about 25 percent of premature infants are hospitalized with severe respiratory infections.
Related Articles:
---
[ad]