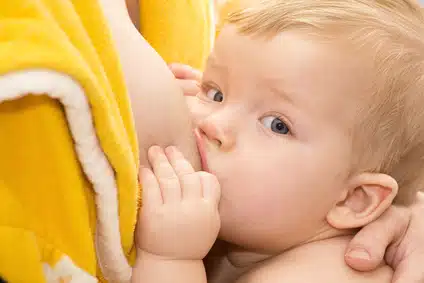 A new study published in the February issue of Clinical Infectious Diseases has found that breastfeeding past 18 months led to lower rates of infant mortality.
The study out of Zambia counters the previous belief that breastfeeding for only 4 months was adequate for protecting infants. Researchers found that ending breastfeeding too soon lead to higher rates of mortality and fatal infectious diseases. Long term breastfeeding was found to play a significant role in protecting children from HIV infection.
The new findings compliment the recommendations by the World Health Organization (WHO) for HIV positive mothers. The guidelines support the use of antiretrovirals along with continued breastfeeding. The WHO recommends breastfeeding for up to 2 years and beyond. This is for both HIV positive and non-HIV mothers. Extended breastfeeding has been found to offer many important health benefits for children, including stronger immune systems and decreased risks of illness.<
958 HIV infected mothers and their children were followed for 24 months during this research. Half of the mothers weaned at 4 months with increased mortality risks to their infants. Nutritional counseling helped to reduce some of the risk, yet continued breastfeeding was found to be the best benefit for the infants.
This study has been important for mothers in poverty stricken areas where rates of HIV infection are high. – Summer, Staff Writer
Related Articles:
PHOTOCREDIT:Vladislav Gansovsky – Fotolia.com
---