Recently, the Australasian Society of Clinical Immunology and Allergy made claims that hypoallergenic formula could prevent allergies in high risk infants. These claims were also backed by a recommendation: that "studies have shown that using hydrolysed formula instead of conventional formula in high-risk infants reduces the risk of developing eczema and cows' milk allergy in infancy and early childhood."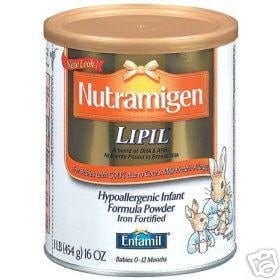 These claims about the use of hypoallergenic formula were challenged, however, by a recent study that was published in the online version of the Journal of Allergy and Clinical Immunology. Researchers included lead authors David Hill, a Senior Consultant Allergist at the Murdoch Children's Research Institute and Adrian Lowe, a researcher at the Murdoch Children's Research Institute and the Centre for MEGA Epidemiology. Results stated that the findings did not support recommendations made by the Australasian Society of Clinical Immunology and Allergy. Researchers went on to say that no benefits were noted by using a hypoallergenic formula in place of conventional formula, which is made with cow's milk.
Involving a total of 620 high-risk infants, the study is considered to be one of the largest to test for any benefits of using a hypoallergenic infant formula to prevent allergic reactions later in life. Study groups included children that were given either cows' milk formula or hypoallergenic formula at the cessation of breastfeeding. Allergy tests were given to each infant at six months, 12 months, and 24 months. Children were then brought back in at six or seven years of age for a follow-up allergy test.
Dr. Lowe stated,
"In our study of high-risk children, this 'hypoallergenic' formula did not show any beneficial effect, when compared with a normal cows' milk-based formula for the prevention of childhood eczema, asthma, or hay fever up to seven years of age."

"Our findings do not support the role of hypoallergenic formula for the prevention of allergic diseases. Families of high risk of allergy should continue to be encouraged to breastfeed for the many known benefits associated with breastfeeding," reported Dr. Hill.
Related Articles: